Maximize Your Home's Value with These ROI-Driven Improvements
The real estate market is more competitive than ever, especially with interest rates on the rise and homes staying on the market for longer periods. As the Faber Real Estate Team, we understand that sellers expect top-dollar for their properties. That's why we're committed to being "The Key to Your Dreams®" by helping you invest wisely in pre-listing home improvements that will deliver substantial returns.
Kitchen Refresh: A Culinary Investment with a 377% ROI
The kitchen, often considered the heart of the home, is a focal point that can significantly influence potential buyers. Updating it can be a strategic move that not only boosts its visual appeal but also results in a 377% ROI.
Key Aspects of a Kitchen Refresh:
Painting cabinets
Installing new appliances
Updating countertops
Hardware refresh
These are cosmetic updates that usually don't require permits and are far less costly than full-blown remodels. Invest in a kitchen refresh and cook up a delectable ROI.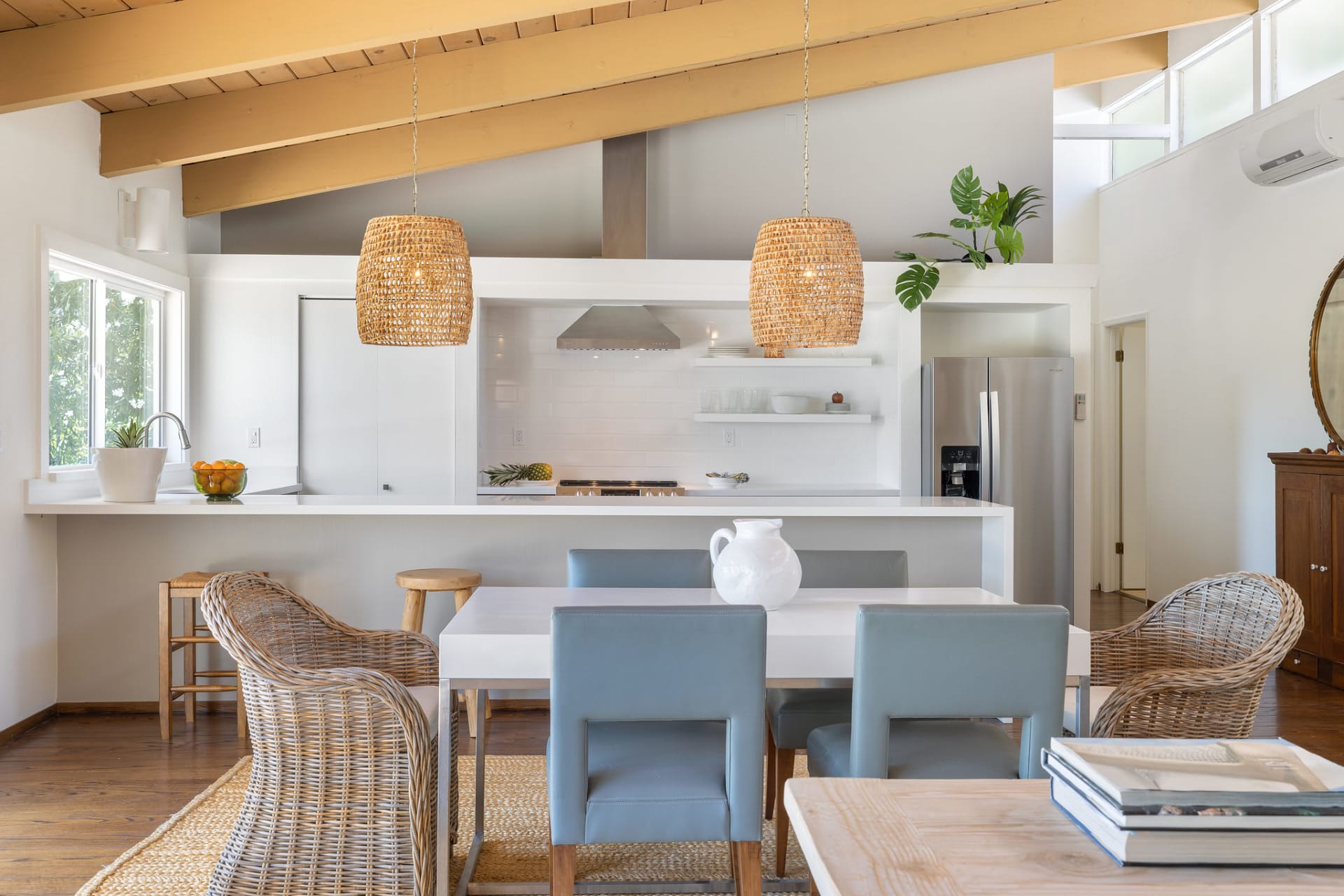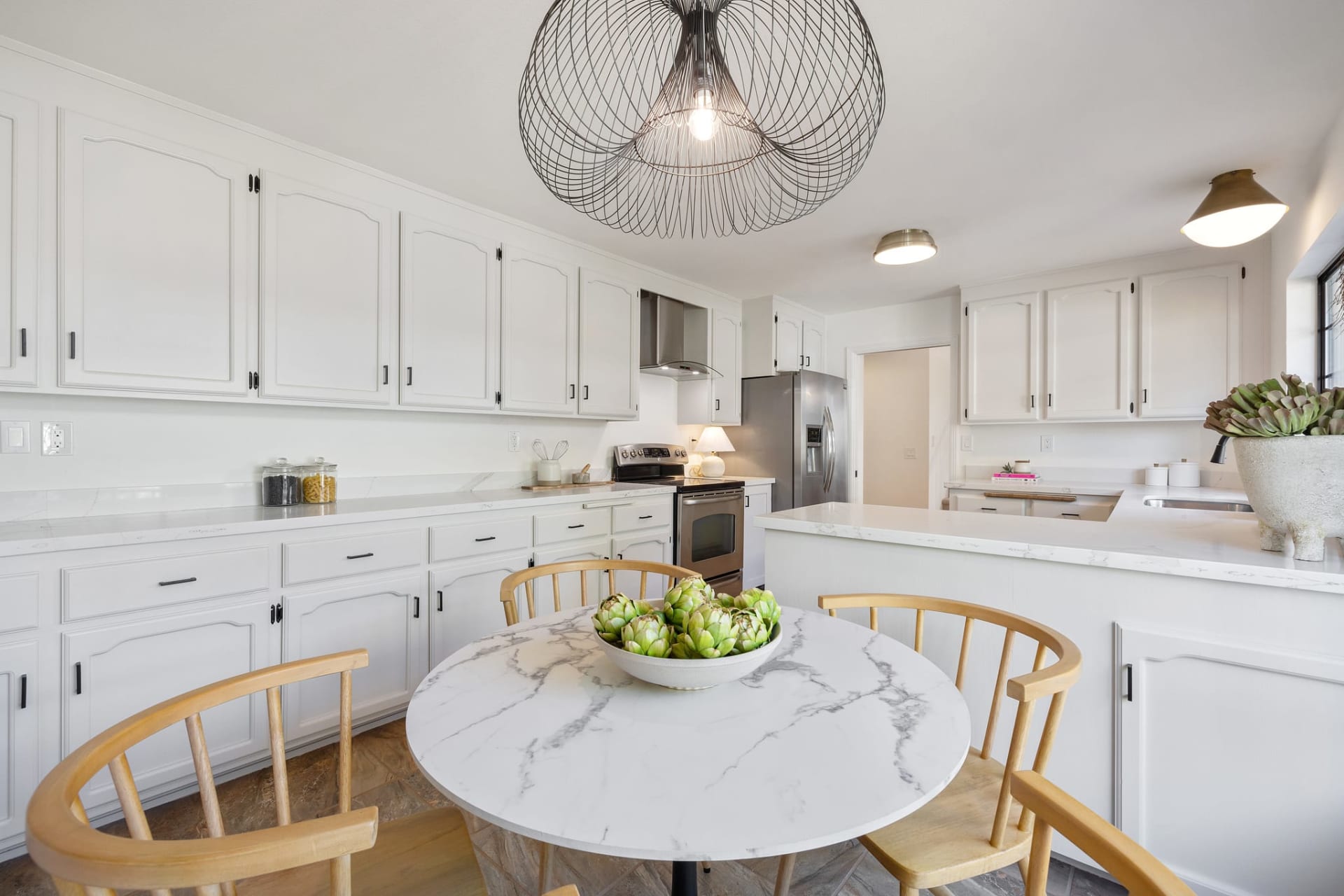 Refinishing Hardwood Floors: Elegance Underfoot with a 348% ROI
Discovering hardwood floors under outdated carpeting is like unearthing treasure. These floors give a modern, luxurious vibe to your home, increasing its market value and garnering a 348% ROI. Especially in a buyer's market that covets move-in-ready homes, having well-maintained hardwood floors can be a major selling point.
Basic Listing Prep: First Impressions Count with a 297% ROI
A well-prepared home is far more enticing to prospective buyers. Even small upgrades can lead to a big payoff, earning you a 297% ROI.
Areas of Focus:
Fresh paint
Flooring installation or refinishing
Lighting fixture updates
Hardware changes
By taking care of these basic yet impactful improvements, you're not just selling a house; you're providing the canvas for someone else's dream home.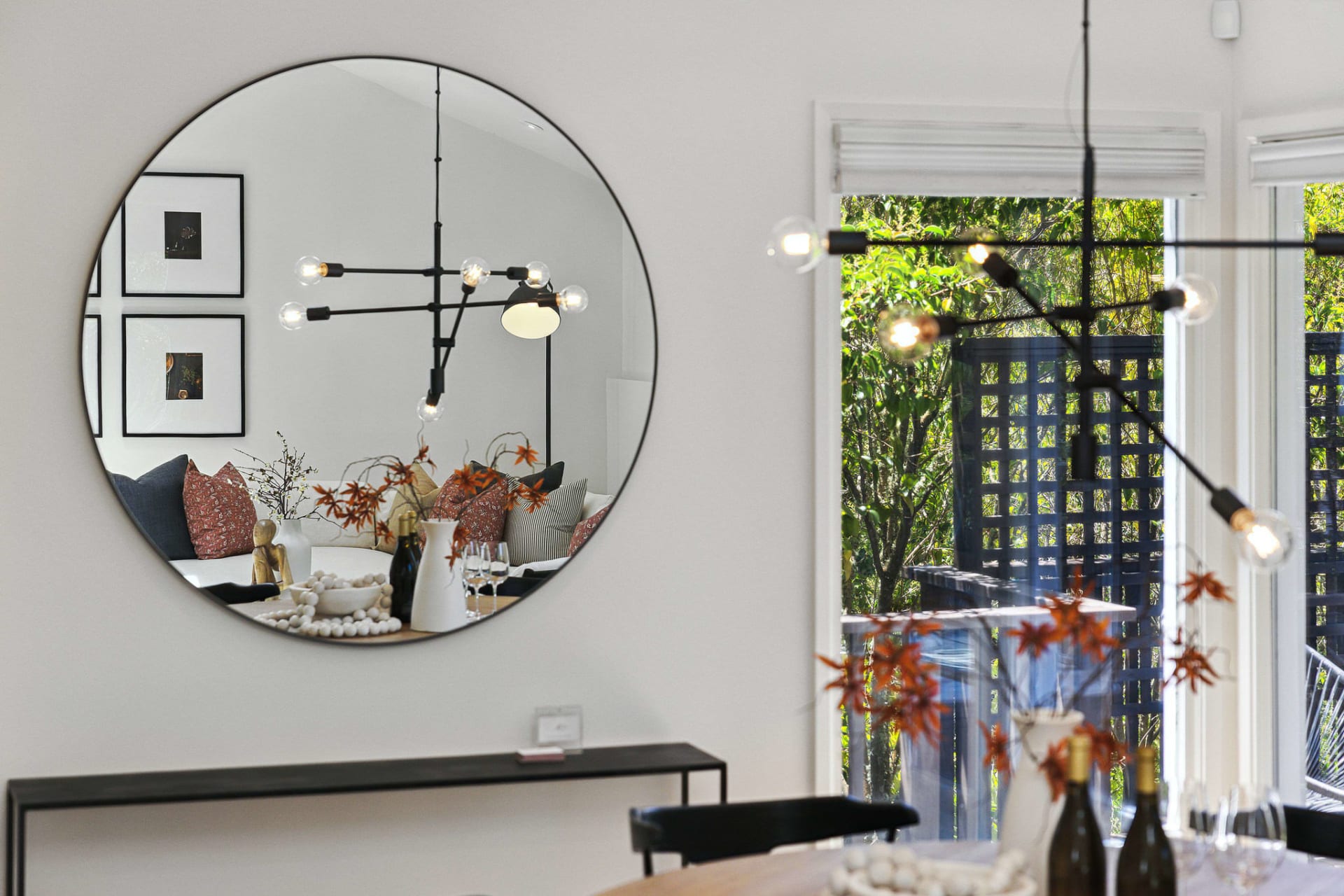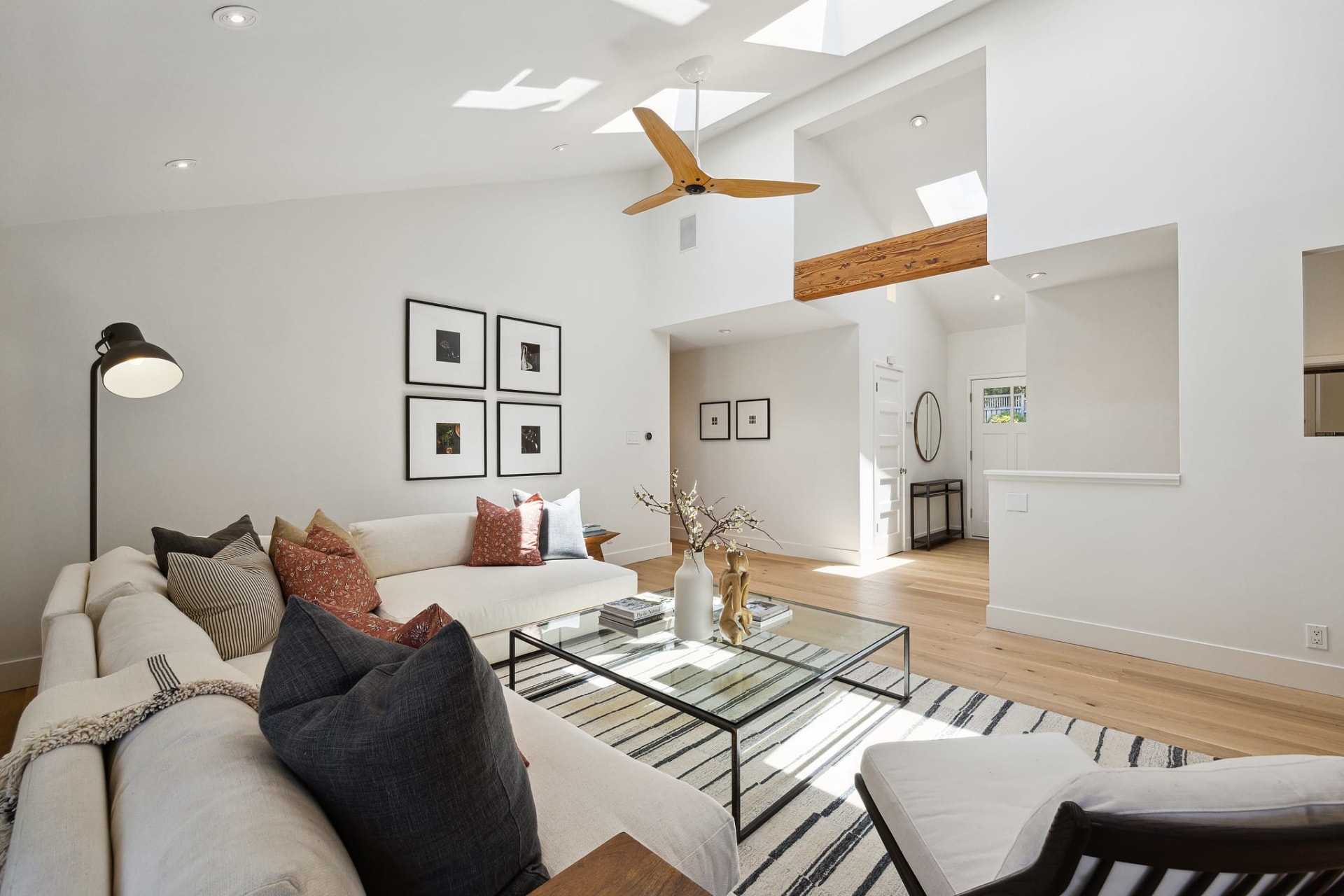 Roof Replacement: The Overhead Advantage with a 288% ROI
The condition of a home's roof is often a make-or-break factor for many buyers. While the idea of replacing a roof may sound daunting due to its perceived high costs, its ROI stands at a remarkable 288%.
Why It Matters:
A faulty roof can be a deal-breaker during buyer inspections.
Newer roofs can significantly lower homeowners insurance.
Things to Consider:
Assess the condition of the current roof. Minor repairs could suffice if the roof is in overall good shape.
Choose materials that are both durable and appealing to a broad audience, such as asphalt shingles or metal roofing.
By investing in a roof replacement, you not only alleviate potential buyer concerns but also add an attractive feature that promises longevity—making your home all the more appealing to discerning buyers.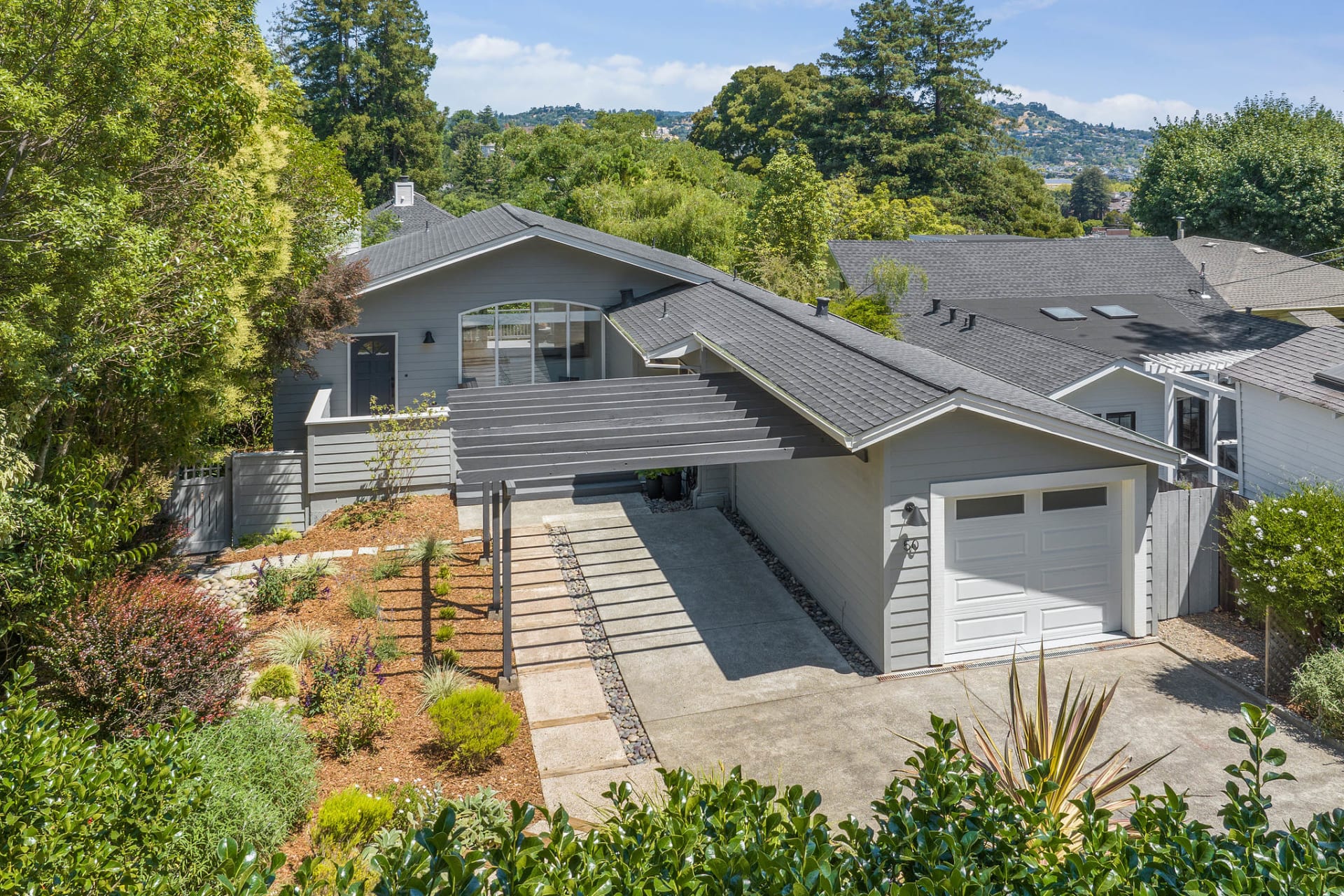 Flooring Replacement: Laying the Groundwork for a 280% ROI
Outdated or worn flooring can drastically detract from a home's appeal. Upgrading the flooring can earn you a 280% ROI and help your property stand out in a competitive market.
Popular Flooring Choices:
Luxury Vinyl Tile (LVT): Looks like hardwood but easier to maintain and install.
Hardwood: Always a classic and high-demand choice.
Neutral Carpet: Ideal for bedrooms, offering warmth and comfort.
Points to Ponder:
Color Scheme: Opt for neutral colors to attract a broader range of buyers.
Room Specifics: Flooring that is acceptable in one room may not be suitable for another. For instance, carpeting is usually not preferred in bathrooms or kitchens.
Revamping the floors not only modernizes the look and feel of the home but also suggests to buyers that the property is well-cared-for, making it an excellent investment for sellers aiming for a quick and profitable sale.
The Bottom Line
According to a recent survey, a whopping 77% of potential buyers will not consider a home that isn't move-in ready. Thus, focusing on the right pre-listing improvements is more crucial than ever for attracting more buyers and maximizing your selling price, particularly in today's competitive market.
Unlock Your Home's Full Potential with the Faber Real Estate Team
When it comes to selling your home for the highest possible price, it's crucial to make smart, data-driven decisions. That's why our team provides not just an experienced listing specialist but also a designer, a project manager, and a network of trusted vendors. Together, we offer a comprehensive service tailored to your unique needs and designed to maximize your profits.
Our seasoned professionals know the ins and outs of what buyers are looking for, thanks to years of experience and hundreds of homes sold. We'll make targeted recommendations for high-ROI improvements, coordinating with reliable vendors to get the job done quickly and efficiently. Plus, our focus is always on meeting your specific timeline, ensuring a seamless and rewarding selling experience.
Don't leave money on the table—partner with the Faber Real Estate Team and let us be "The Key to Your Dreams®," unlocking the highest ROI for your home sale.
Ready to maximize your home's value? Contact us today to get started.
Faber Real Estate Team | Compass
The Key to Your Dreams®
Ben Faber DRE #01913767
[email protected]
www.faberrealestateteam.com
@faberrealestateteam
🤙🏽415.686.4980
Source: HousingWire Article by Olivia Mariani, October 10, 2023