Essential Home Renovations to Boost Your Marin Home's Value Before Selling
Are you considering selling your home in Marin County and want to maximize its selling price? You may be wondering what renovations or improvements can make a significant impact on the sale price and attract potential buyers. It's important to focus on the right areas to maximize your investment. To ensure you make the right decisions and get the most out of your investment, collaborating with a top local team like Faber Real Estate Team is crucial.
Let's explore the key home renovation items you should consider before listing your property on the market:
Enhance Curb Appeal:
First impressions matter, and the exterior of your home sets the tone for potential buyers. Enhancing curb appeal can significantly increase the desirability of your property. Consider the following renovations:
Repainting the front door and exterior walls to freshen up the appearance.

Landscaping improvements, such as trimming hedges, planting flowers, or creating a neat and welcoming entrance.

Repairing or replacing any damaged roof shingles, gutters, or siding.
Modernize the Kitchen:
The kitchen is often the heart of the home, and updating it can have a significant impact on your property's value. While a full remodel might not be necessary, certain upgrades can make a big impact:
Refacing or repainting cabinets for a cost-effective way to give them a fresh look.

Replacing outdated countertops with durable, low-maintenance materials like quartz or granite.

Upgrading kitchen appliances to more energy-efficient and modern models.
Revamp the Bathroom:
Bathrooms are another area that can greatly affect a buyer's perception of your home. Here are some renovations that can make a difference:
Installing new fixtures, such as faucets, showerheads, and towel racks, gives the bathroom a modern touch.

Replacing worn-out flooring with tile or vinyl, which is both aesthetically pleasing and easy to maintain.

Adding extra storage options, like a vanity with drawers or shelving units, to maximize functionality.
Lighting and Fresh Paint:
Simple and relatively inexpensive updates, such as fresh paint and improved lighting, can breathe new life into your home:
Neutral paint colors throughout the house create a blank canvas for buyers, allowing them to envision their own style.

Adequate lighting can make rooms appear brighter and more inviting. Consider installing LED bulbs or adding additional light fixtures where needed.
Energy Efficiency: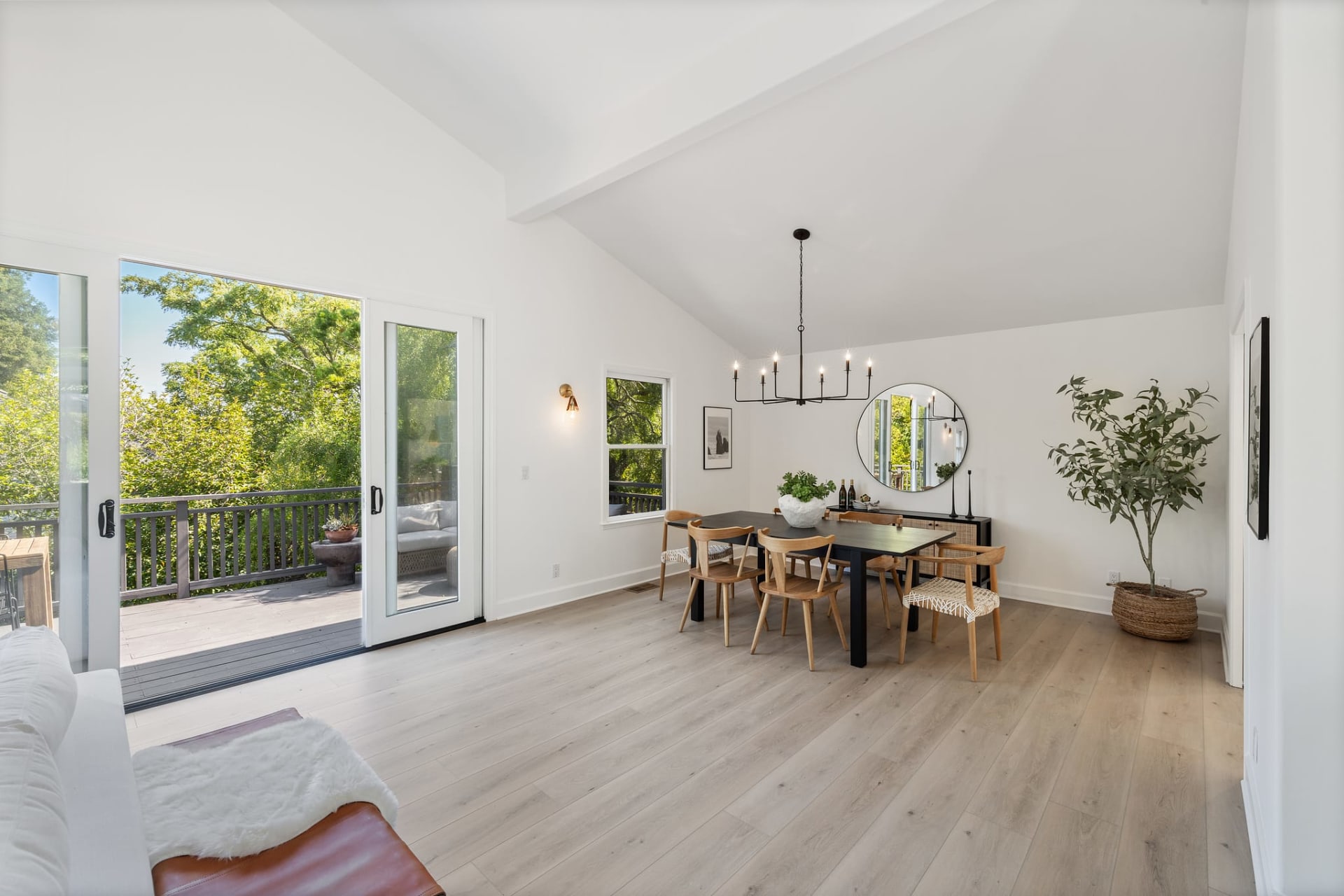 As sustainability becomes increasingly important to homeowners, energy-efficient features can give your property a competitive edge:
Upgrading to energy-efficient windows, which can reduce heating and cooling costs and enhance the home's overall comfort.

Installing programmable thermostats or smart home systems that allow for better control of energy usage.

Adding insulation to improve energy efficiency and reduce utility bills.
Maintenance and Repairs:
While not as glamorous as renovations, addressing maintenance issues and making necessary repairs is crucial before listing your home:
Fix any leaks, plumbing issues, or electrical problems.

Repair or replace damaged flooring, broken windows, or doors.

Ensure the roof is in good condition and make any necessary repairs.
By investing wisely in these areas, you increase the chances of attracting more offers and achieving a higher sale price, making the selling process a rewarding experience. Ready to embark on a successful home renovation journey? Don't forget to team up with the experts!
At Faber Real Estate Team, we understand the Marin County market like no one else. We know that when selling your Marin home, it's crucial to make informed decisions about renovations to maximize your return on investment. Our team of experienced agents knows precisely what renovations and updates can have the most significant impact on your home's value. By working with us, you'll receive tailored advice and guidance throughout the selling process, from deciding on renovations to pricing your home competitively. We'll be your valuable partners in creating a home that captures hearts and stands out in the market! Remember, expert advice makes all the difference! Hence, don't navigate this journey alone!
Contact Faber Real Estate Team today to collaborate with Marin's top real estate experts. Together, we'll ensure your home shines in the market and attracts the right buyers. Let's start achieving your selling goals today!
Are you ready to Boost Your Home's Value?
Work with Faber Real Estate Team and sell your Marin home with confidence.
Contact us at 415-686-4980 or [email protected]