Celebrate the Season and Support the New Larkspur Library at Piper Park!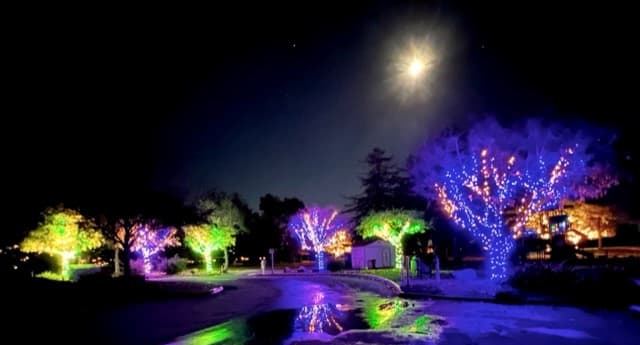 Source: https://thecommonsatlarkspur.org/
As the holiday season approaches, there's an air of excitement and community spirit in Larkspur, especially around the much-anticipated new Larkspur Library at The Commons. The Commons Foundation (TCF) is inviting everyone to an enchanting evening of holiday cheer at Piper Park this November 17, offering a delightful opportunity for residents and friends to gather in support of this incredible community project.
A Festive Gathering for a Noble Cause
Piper Park will transform into a festive wonderland on Friday, November 17, from 5 pm to 6:30 pm. Imagine the park, a community favorite, bathed in soft, twinkling lights, setting the perfect scene for an evening of warmth and joy. The Commons Foundation has organized this event not just to celebrate the season but also to show gratitude for the overwhelming support the community has shown for the new library.
Warm Treats and Warmer Hearts
Join us by the picnic tables for a cozy evening under the stars. The Commons Foundation is going all out to make this event memorable with steaming cups of hot chocolate, fluffy marshmallows, and an assortment of treats that are sure to delight. It's more than just a gathering; it's a celebration of community spirit and shared dreams.
The Key to Our Dreams: Supporting the New Library
At the Faber Real Estate Team, we understand the importance of community initiatives like the new Larkspur Library. It's more than just a building; it's a future hub for learning, growth, and community connection. Events like these not only bring us together but also remind us of the shared values and aspirations that make Marin County so special.
Join us in supporting The Commons Foundation's efforts to create a new chapter for Larkspur. Let's come together as a community to be the key to unlocking a world of knowledge and opportunity for generations to come.
Event Details:
Location: Piper Park Picnic Area
Date: Friday, November 17
Time: 5 pm - 6:30 pm
We hope to see many familiar and new faces there, sharing in the spirit of community and anticipation for the new Larkspur Library.
Faber Real Estate Team \ Compass
The Key to Your Dreams ®
Ben Faber DRE #01913767
@faberrealestateteam
🤙🏽415.686.4980