____________________________
And just like that, the market is back!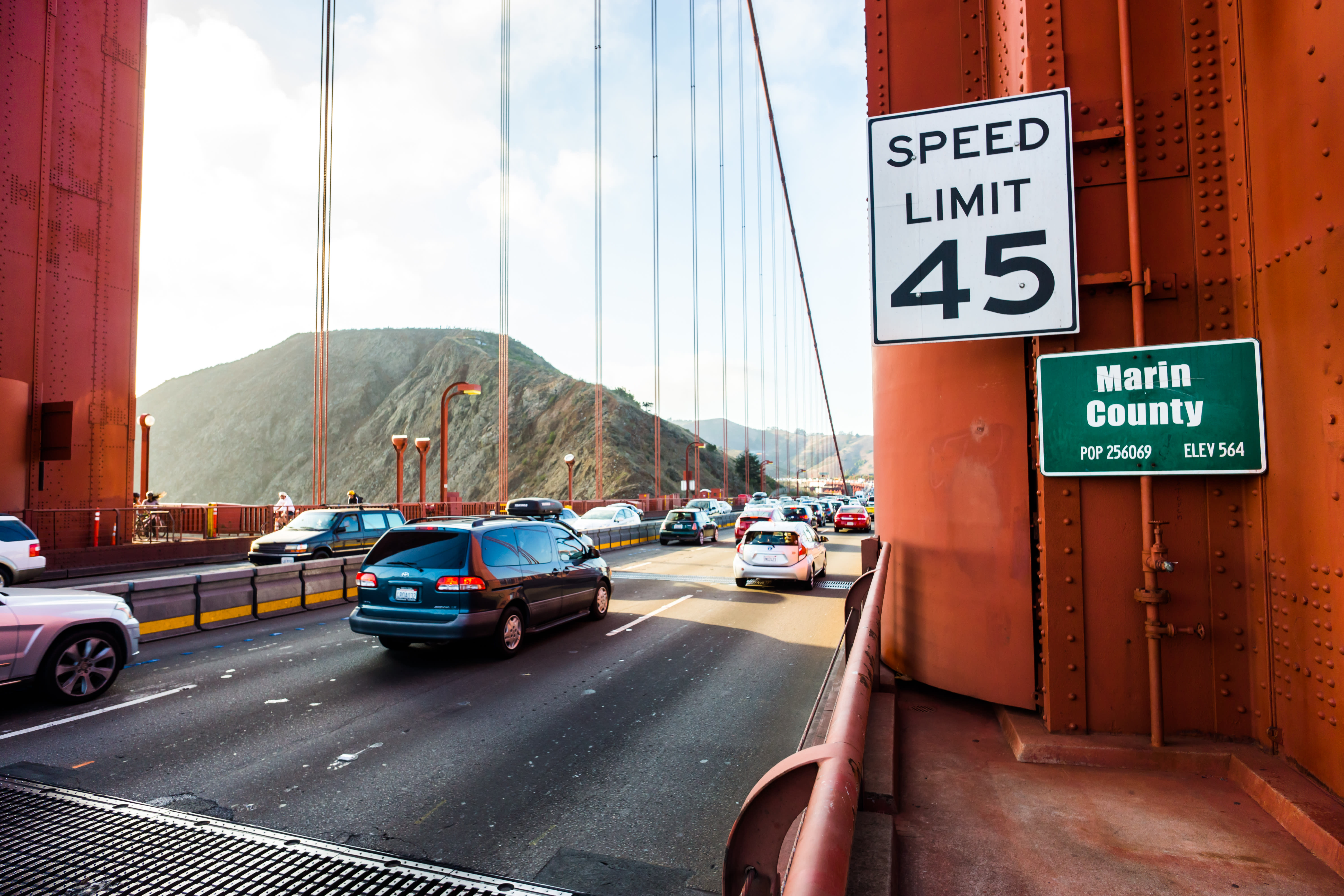 And just like that, the market is back!
With restrictions lightening throughout all markets and buyer motivation increasing we are seeing a dramatic increase in new listings & buyer activity.
The real estate market has already hit bottom and over the last 3 weeks or so, in almost every one of our markets, we are seeing the market bounce back to before Shelter in Place numbers.
This is much faster than any of us could have anticipated!
Compass CEO: Seeing a rebound in residential real estate
Why the rebound is happening so quickly.
Catastrophes create movement.
After 9/11, things froze in NY for three months, but when it bounced back, it was bigger than ever before. People who were living downtown wanted to move uptown. People who lived in Manhattan who wanted to live in other boroughs. People in all of New York City who wanted to move to New Jersey or Connecticut. It created movement — and this moment will be no different.
People have never been so intimately aware of the inadequacies of their home.
Simple. People are now asking themselves,"Do we have enough indoor space? Outdoor space? Bedrooms? Do we have the right home office setup?" etc. If the answer to any of these questions is 'No,' they are looking to buy!
Buyer Demand
Buyer demand is strong! Buyers are seeing record-low interest rates, and have a sense that now's a good time to get a good price. We don't know a buyer who's saying, "Let me wait two years to lock in a really good price." Of course, it's still to be seen whether this increased demand is larger than the impact of the 20 million Americans who've lost their jobs in the last two months but looking at the data, our company's client base has disproportionately not been impacted economically.
How has the market changed?
Summer is the new Spring! Summers are normally slower because a lot of inventory sells in the Spring, and because many people are on vacations. Not this year! The spring market wasn't eliminated though, it was just deferred. That inventory is still going to come and everyone's canceling their international vacations.
Let's take a look at some valuable charts that show us just how the market is doing!
Marin Listings going Under Contract by week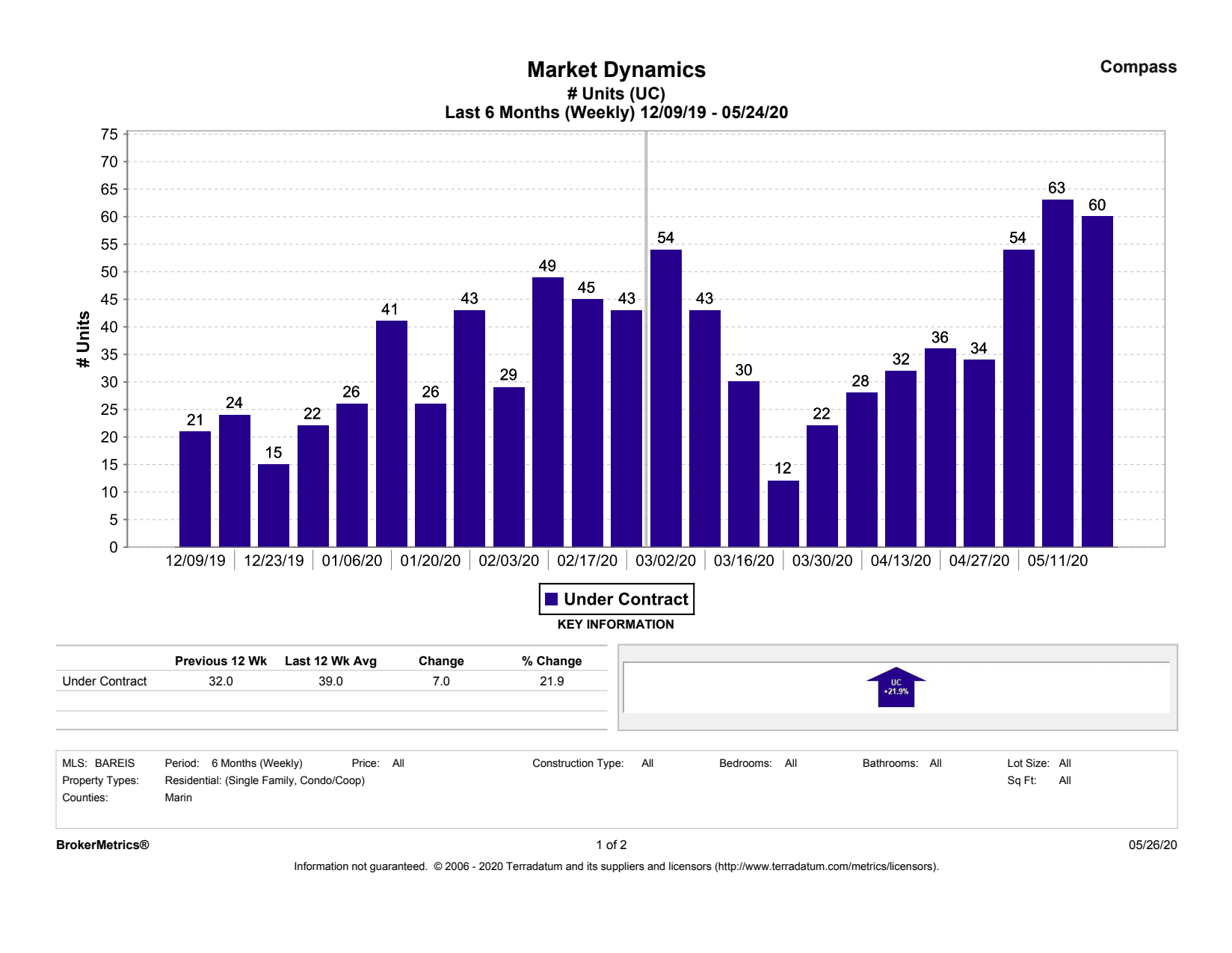 Marin New Listings by week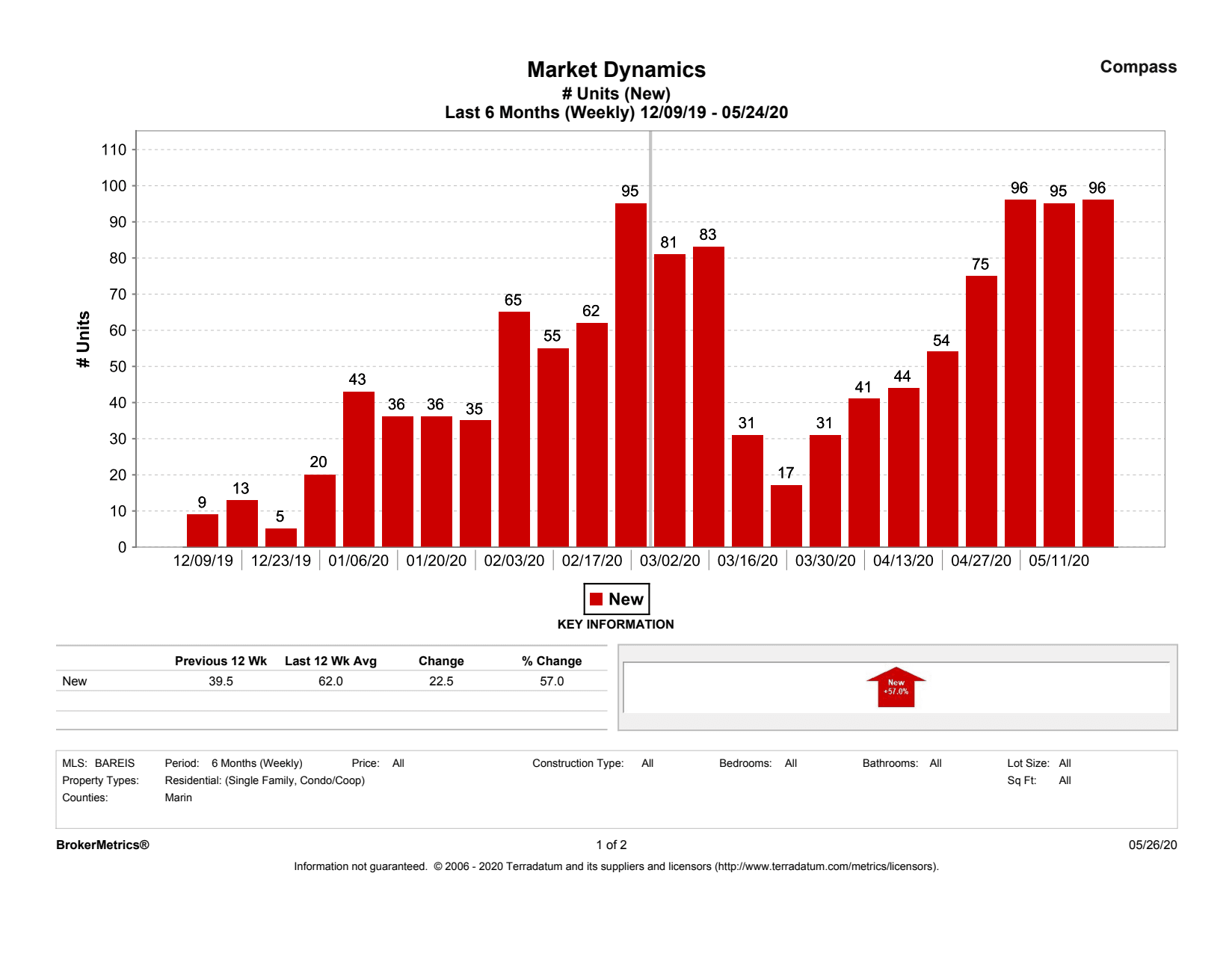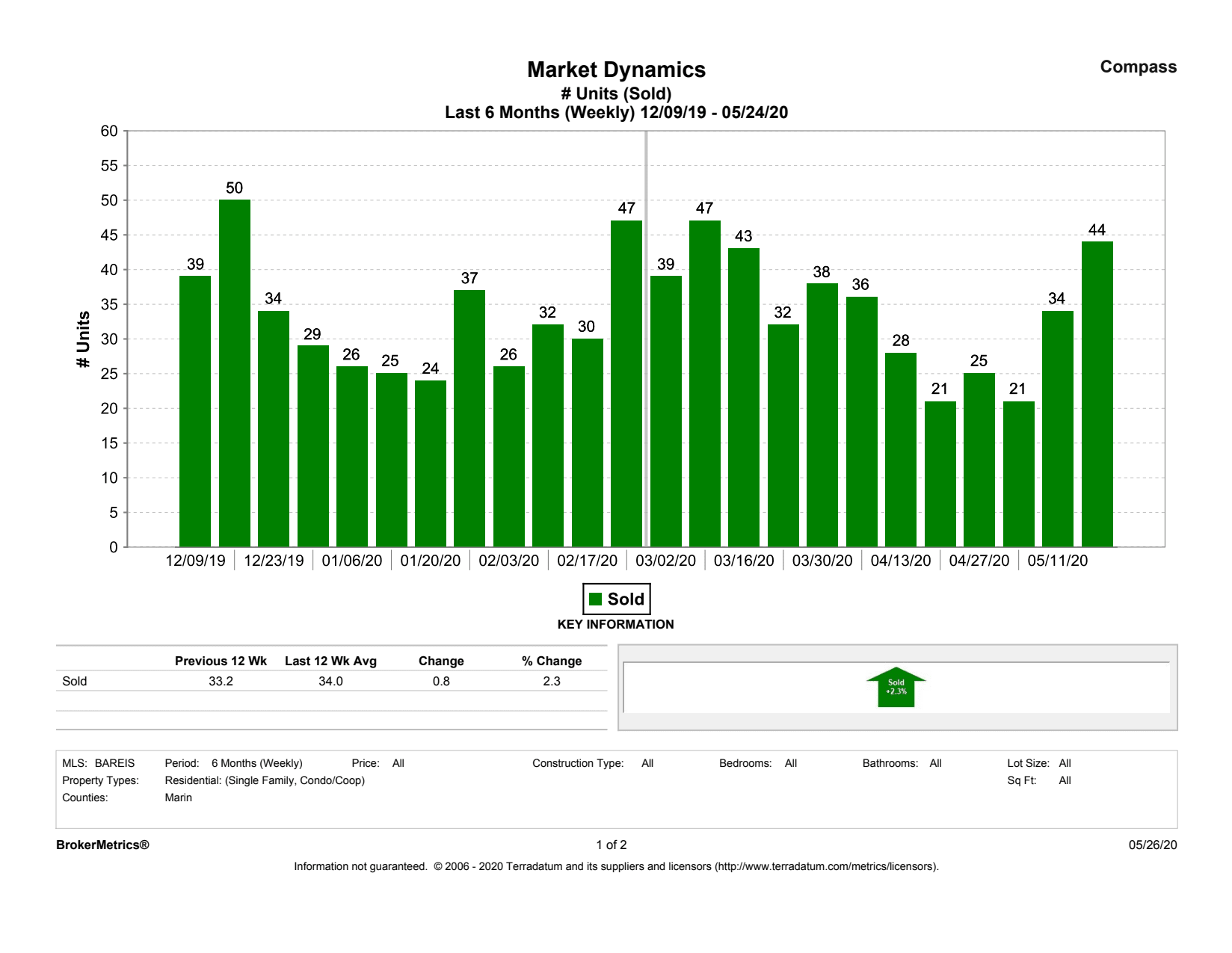 Marin Active Listings by week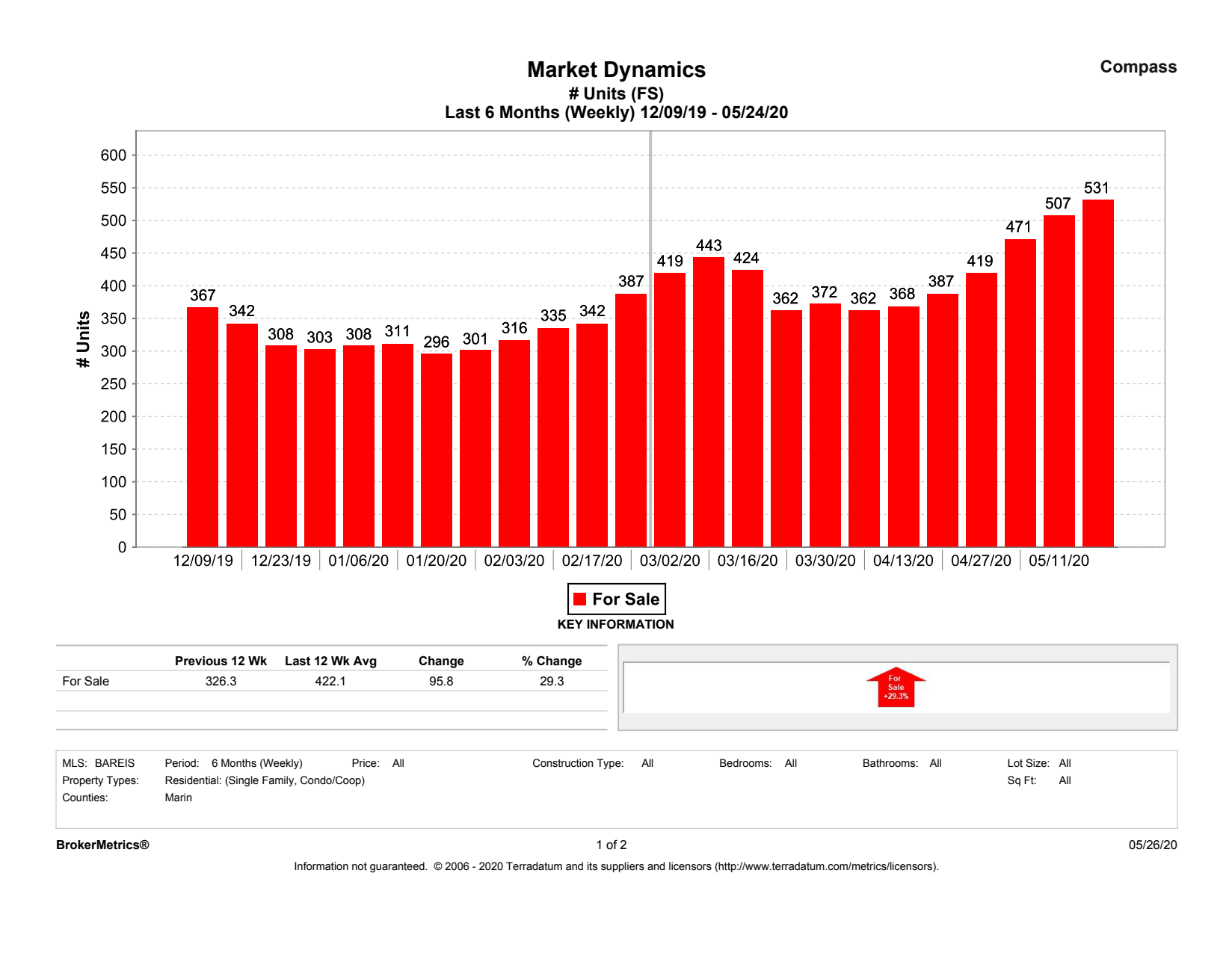 Mark McLaughlin, CEO of Compass California wrote yesterday morning to his agents about what he is seeing in CA.
"This was likely the craziest busy weekend of real estate I can remember [established 2006]. Buyer demand is furious and coming to your community from every vantage point."
Buyers seem to be:
Fleeing rentals, trading up, seeking yards, pools and solitude.
Seeking quality schools, sense of smaller communities, resort-like properties and pools [again].
The migration from urban areas:
Los Angeles to beach communities on west-side and Santa Barbara.
San Francisco to East Bay, Marin, Wine Country and Silicon Valley communities with amazing school districts.
Anything "done" under $2 million is seeing multiple offers.
The high-end is seeing multiple offers at $3M, $5M and +$10M throughout CA...
The activity in the City of San Francisco over $5M seems to be move up buyers. If you love San Francisco get a better home and love San Francisco more.
In Beverley Hills & Brentwood it seems to be the same "love it more" over $5M.
The Entertainment and production industries are negotiating with Unions to get back to work. This could unleash another wave of buyers.
Births, engagements, divorce, death and downsizing are all happening as well.
The demand is ferocious in every aspect of the business. It seems every real estate season and every buyer demand all on a weekend.
In our second home markets, the conversations have gone from "I'd love to rent a high-end home" and check the area out to
"I need a home / buying a home" for the quality of my life. This is where I want to live!"
June Forecast | NorCal Compass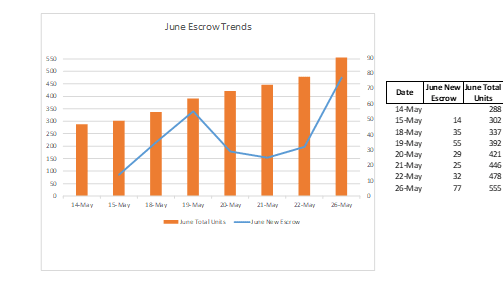 Here is a snapshot of our momentum. Up & to the right!
June units' booked to date are approaching 600. In a normal market [SIP is not], this would translate to a forecast of 1,000 units closed in June. June '19 we closed 885 units @ $1.64 average sales price.
The orange bars are total June forecasted units as indexed to the left axis. The blue line is daily new units for June closings as indexed to the right axis. The two spikes are last Tuesday and this Tuesday, largely reflective of weekend activity. This week, we expect a robust new opening pace for tomorrow paperwork makes its way to our Finance team.
_____________________________
Get the real estate experience you deserve.
Contact us today for a complimentary home valuation or to simply discuss market conditions.
Results Driven. Your Trusted Advisor. Local Experts.