10 Home Design Trends 2021 will leave behind
1. Moss Walls
Incorporating plants into an interior design is getting more and more popular, and a lot of people love it. However, appending it to your walls can be exaggerated. "Living walls"—that have greenery growing on them— may be touted for the health benefits they bring, but apart from that, watering and growing anything on the walls is not a trend we can indulge in.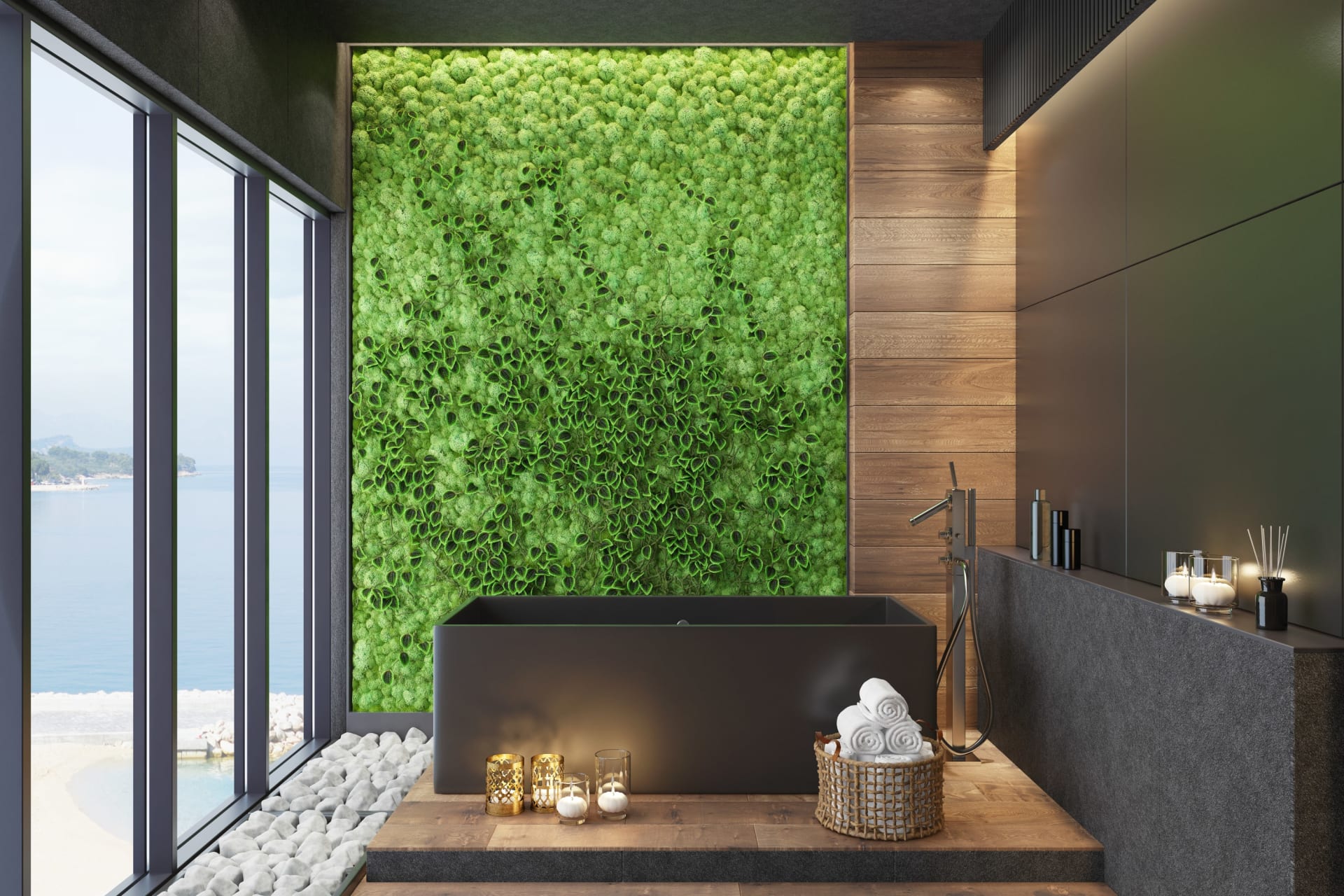 Photo Credit: tulcarion / iStock
2.
Acrylic Furniture
In the year 2010, Acrylic Furniture became popular for the purpose of making the room look larger. Today, however, it is more appealing in the home design to make the furniture stand out. Houzz stated that a green accent chair is one of today's biggest emerging trends in design. Bolder furnishings are indeed taking precedence.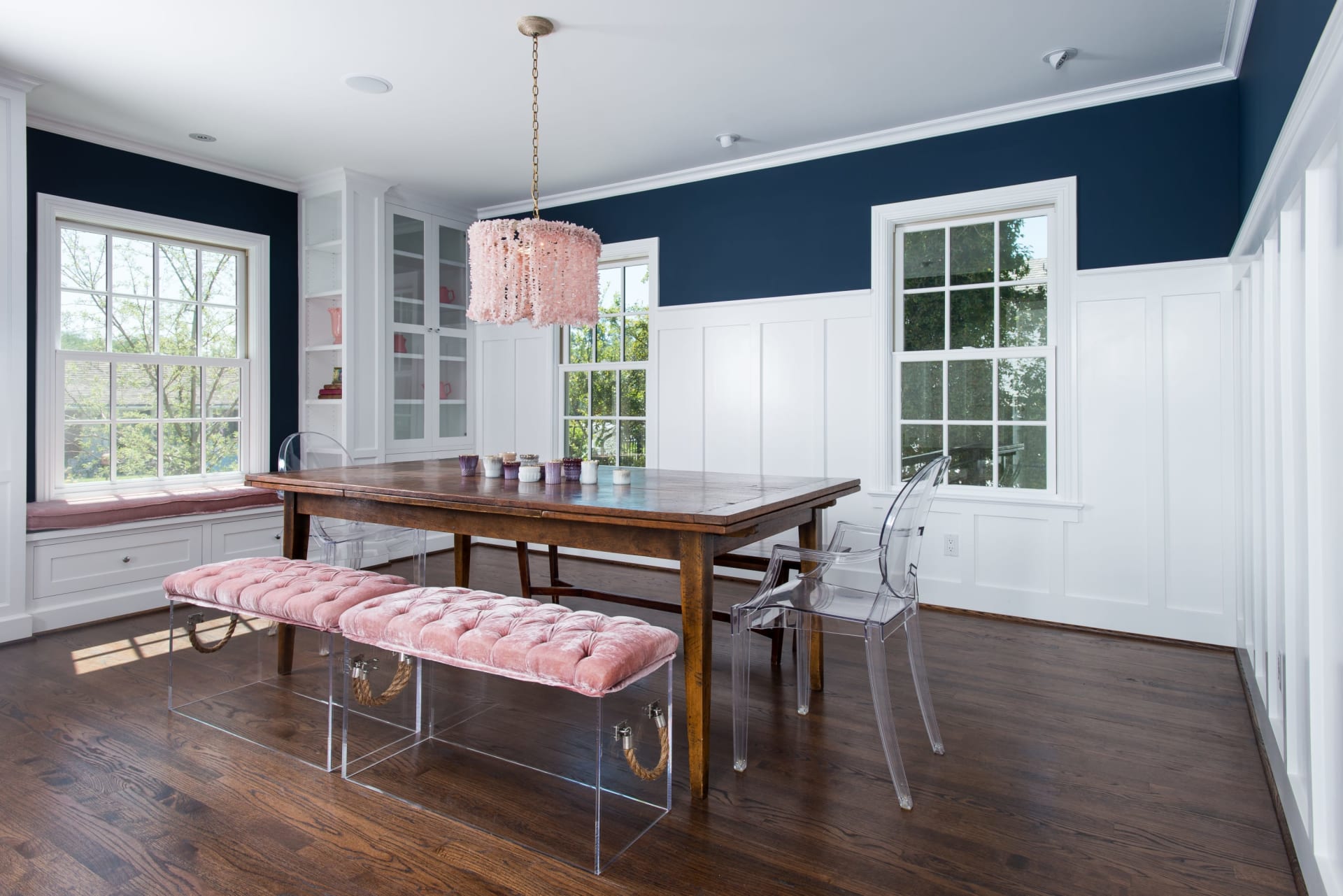 Photo Credit: Spiderstock / iStock
3. Minimalism
A minimalist decorated home delivers an empty feeling or vibe. It gives the appearance of lifelessness and lack of personality. As people stay more frequently in their homes, the necessity of interiors and displays with personal touch and meaning is also increasing. Therefore, a more maximal look has become prevalent. The blending of old and new finishes is a hot trend. Antiques are popular because they give them a unique look. According to Homes & Gardens, popular antique home accessories include travertine tables, scalloping (like in lampshades and headboards), and antique lighting (like vintage holophane lights with ruffled glass edges). LivingSpaces designer Channa Alvarez says, "The trend of minimalists with hard and strict lines and layouts will soon disappear." "Rounded organic shapes to soften the design will be a top priority in 2022. Furniture such as poofs and coffee tables without hard corners will become more and more popular."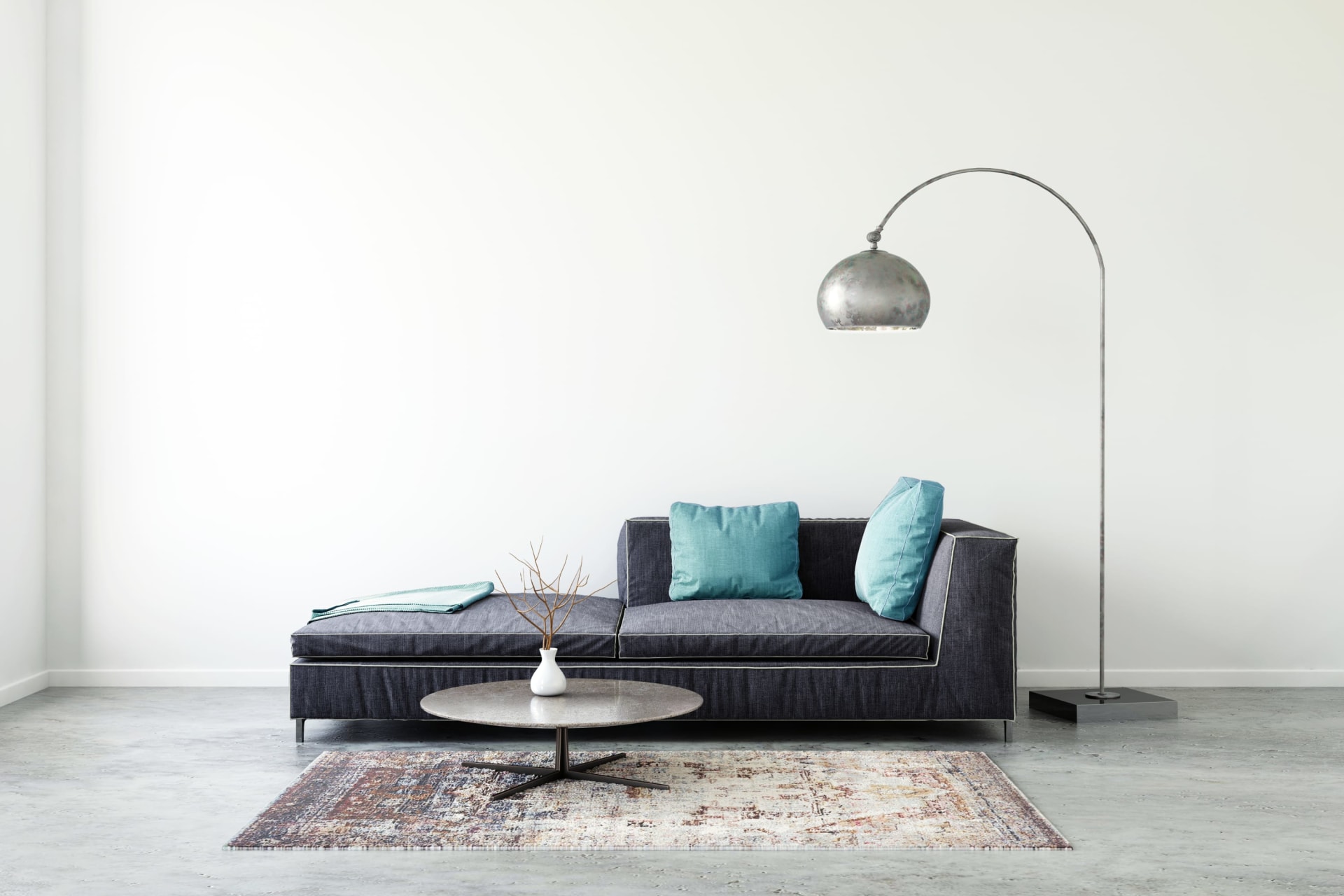 Photo Credit: ExperienceInteriors / iStock
4. Tuscan Kitchen Designs
The 2000s Tuscan cooking style was predominantly dark red, chocolate brown, and gold. The lighting is richly decorated with wrought iron finishes. Granite is frequently stained with gold, and cabinets are dark brown. This style now looks outdated which prompts more homeowners to renovate.
A lighter and brighter kitchen is the trend nowadays. Designers help homeowners to get rid of the tusks of rustic Italian kitchens by painting cabinets, replacing white quartz countertops with gray or beige veins, and adding modern pendant lights.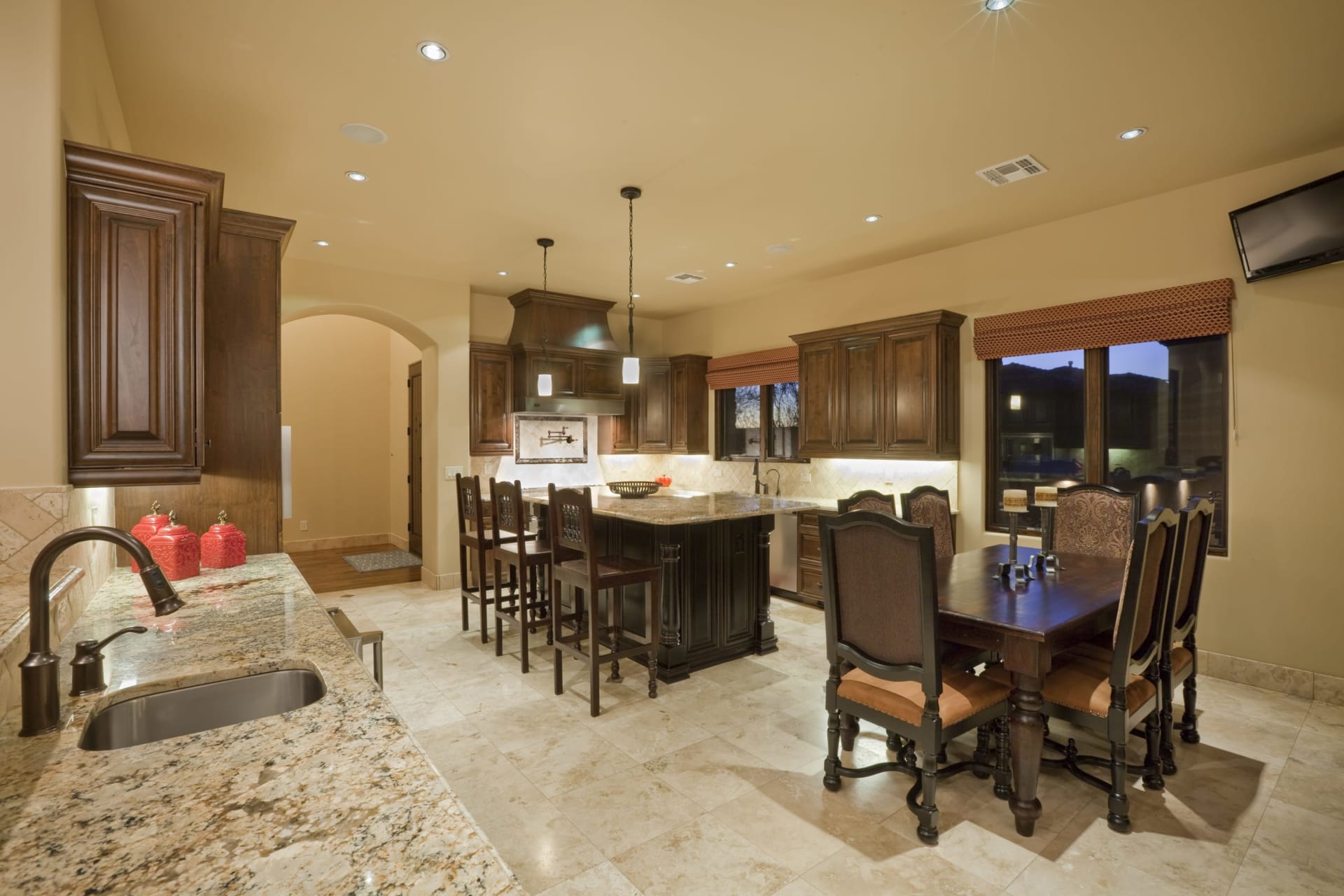 Photo Credit: DougBennett / iStock
5. Painted Arches
The trend of painted arches is on everyone's lips on Instagram. Painted arch serves as a focal point, and sets the accent on furniture and open shelves. However, some designers say that the painted arches make the room look smaller and the ceilings look lower. A national furniture firm, Living spaces' manager and production designer, Jessica Harris hopes that the trend for painted arches will discontinue. "I have seen them everywhere the past year, and it feels overdone and outdated. At first, I liked this trend, but the more I look at it, it makes a room feel smaller and darker rather than giving it height" says Jessica.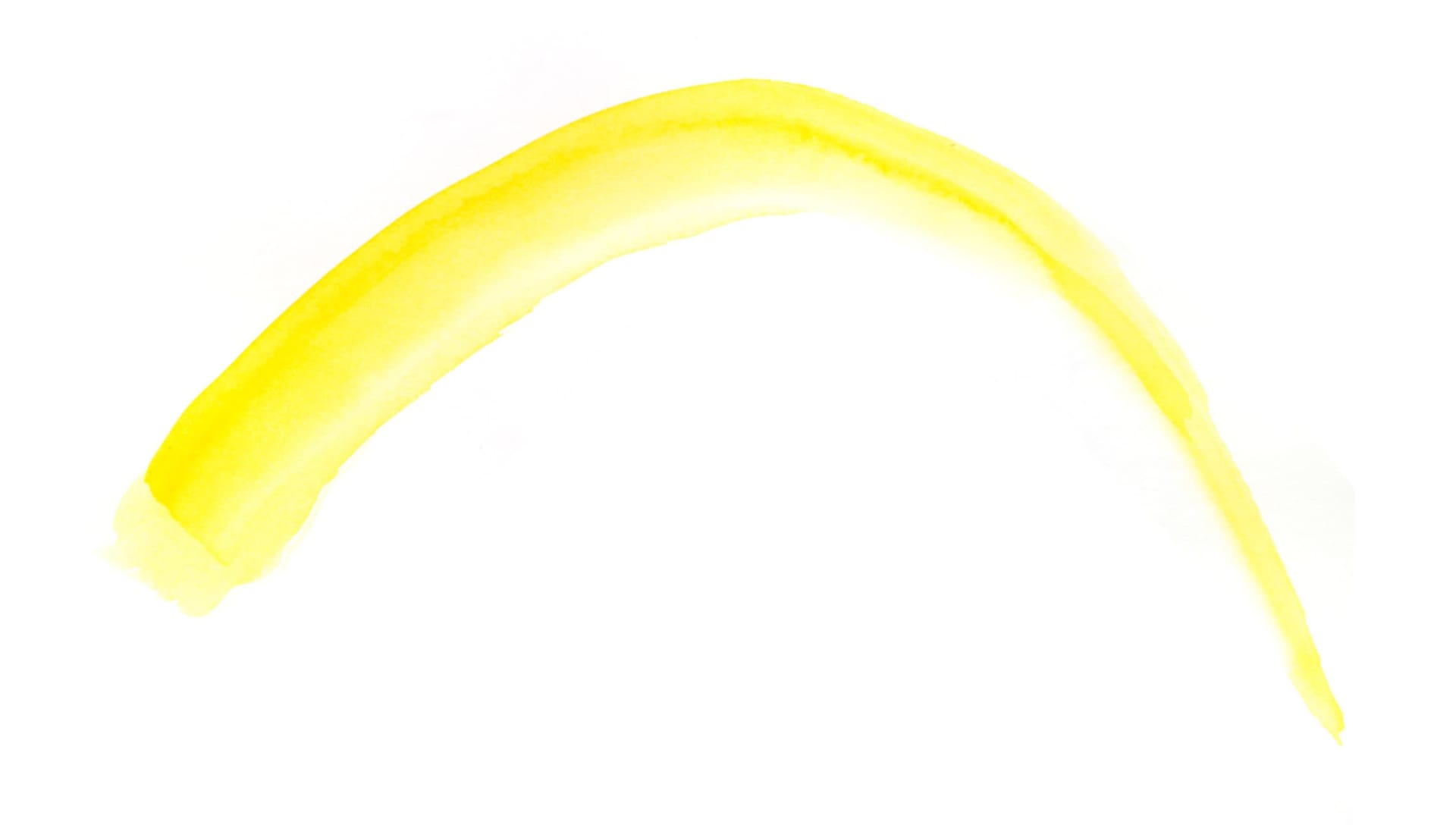 Photo Credit: stacieandrea / iStock
6. Oversized Desks
Home offices have been in the focus of attention as more and more people are working remotely. But tables that are large, brown, and with clawed feet are now out of fashion. The trends today are those that are smaller and with more modern styles. Some trending styles today include glass tabletops with shiny metal frames or light-colored wood tones that don't overpower the space. An adjustable desk, such as one that allows you to stand, also makes your home office more flexible.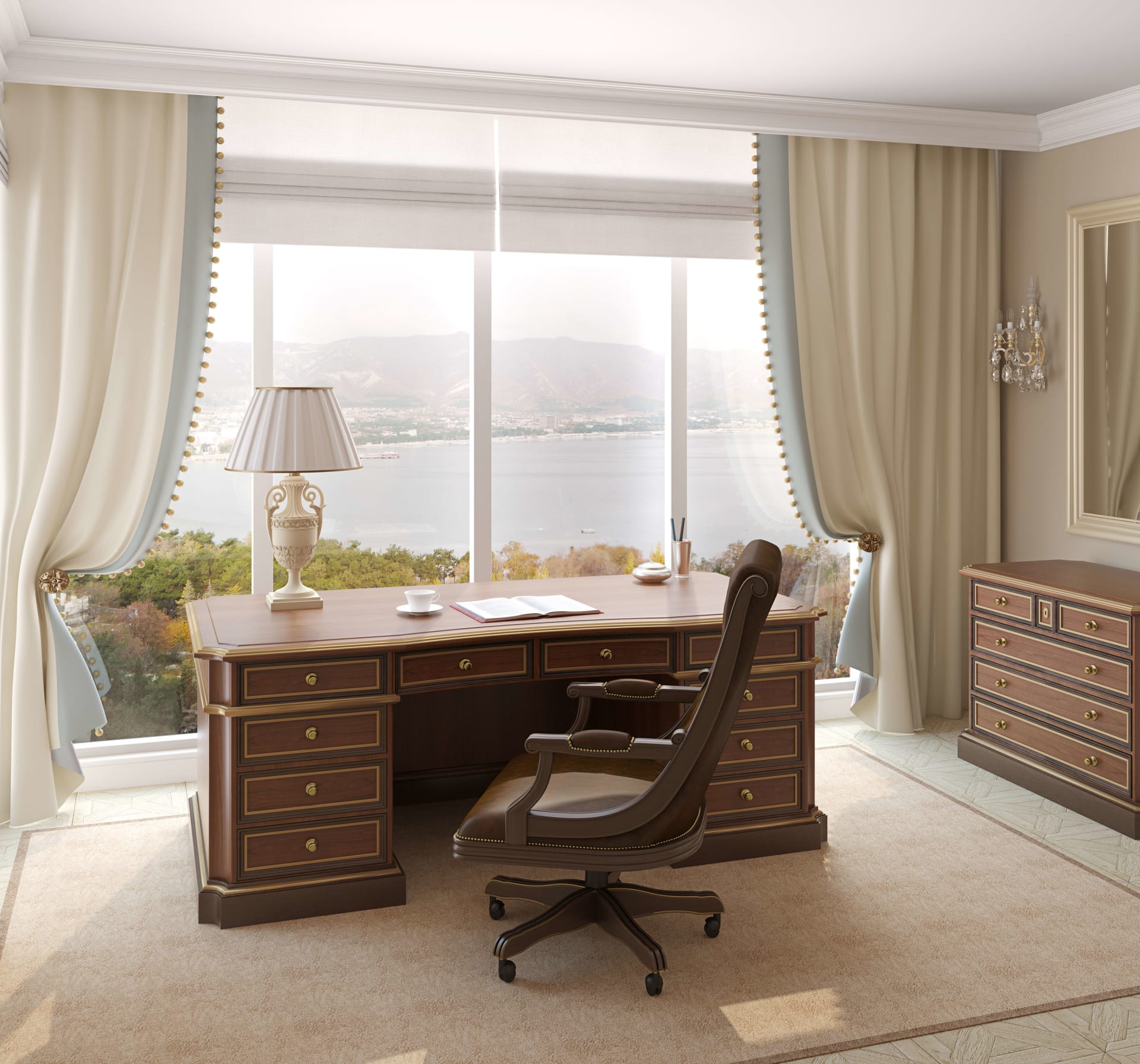 Photo Credit: poligonchik / iStock
7. All-white Interiors
All-white interiors can look boring and don't seem to attract attention. An ideal home needs to have color treatment, especially on walls and cabinets. Accent walls that add vivid color to a space with bold paint or bold wallpaper are back. Furniture is also becoming more and more colorful. According to Houzz's 2021 Bathroom Trends study, the use of blue vanities for bathroom repairs and renovations has doubled over the past year. Meanwhile, the kitchen island would most likely be best by going blue, gray, or green in all-white kitchens.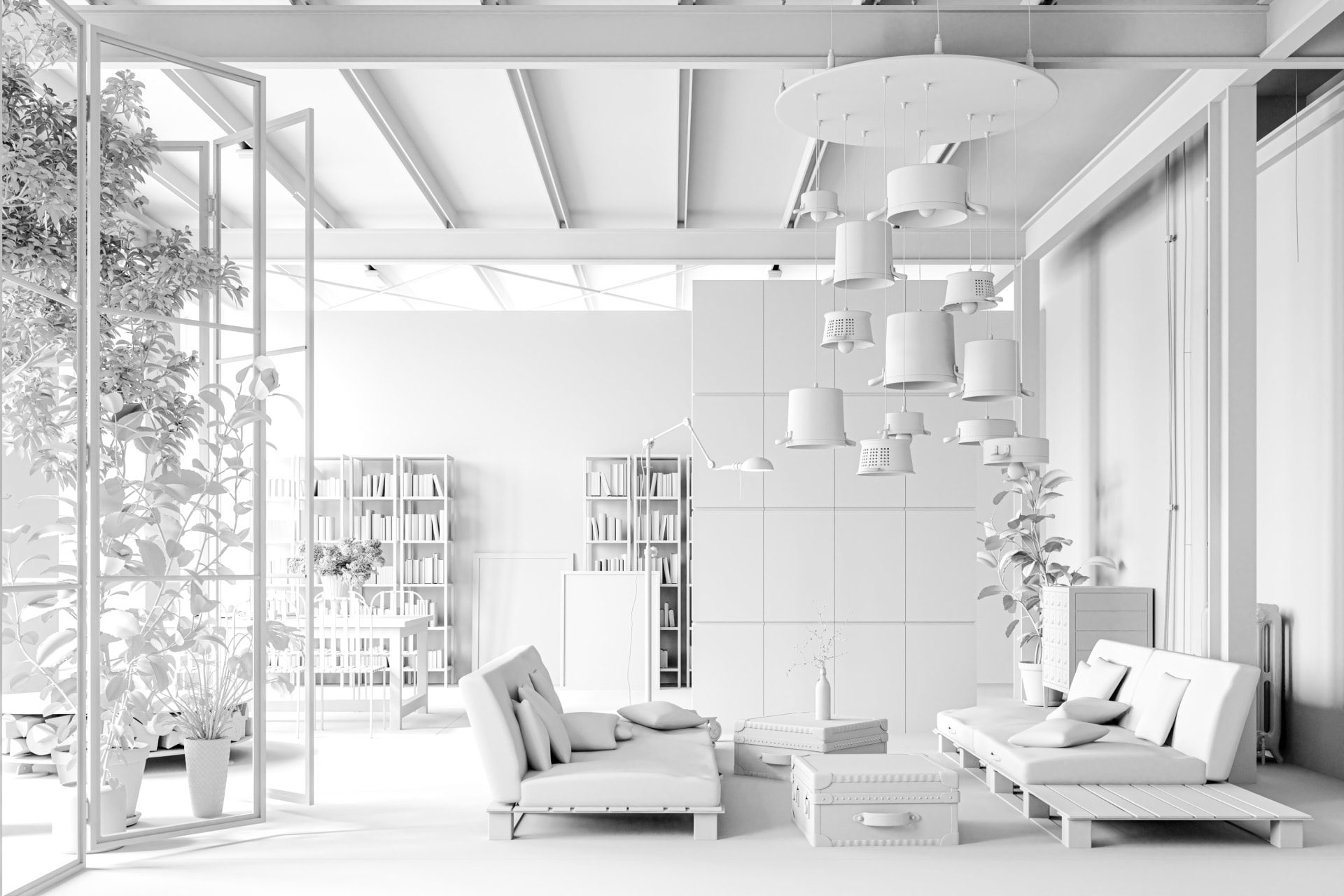 Photo Credit: digitalgenetics / iStock
8. Nautical Motifs Run Amok
As stated in the 2020 survey by Angi's List, coastal design is one of the most popular styles on Instagram. However, this doesn't mean being extremely literal with the nautical motifs like anchors, seashells, and sailor ropes. Coastal interiors in places far from the beach can look silly rather than stylish. The home design theme should match the location. We can get inspiration from the design without being too literal. Trendy shades of blue to add driftwood and weathered wood accents can be combined, or even coral accessories.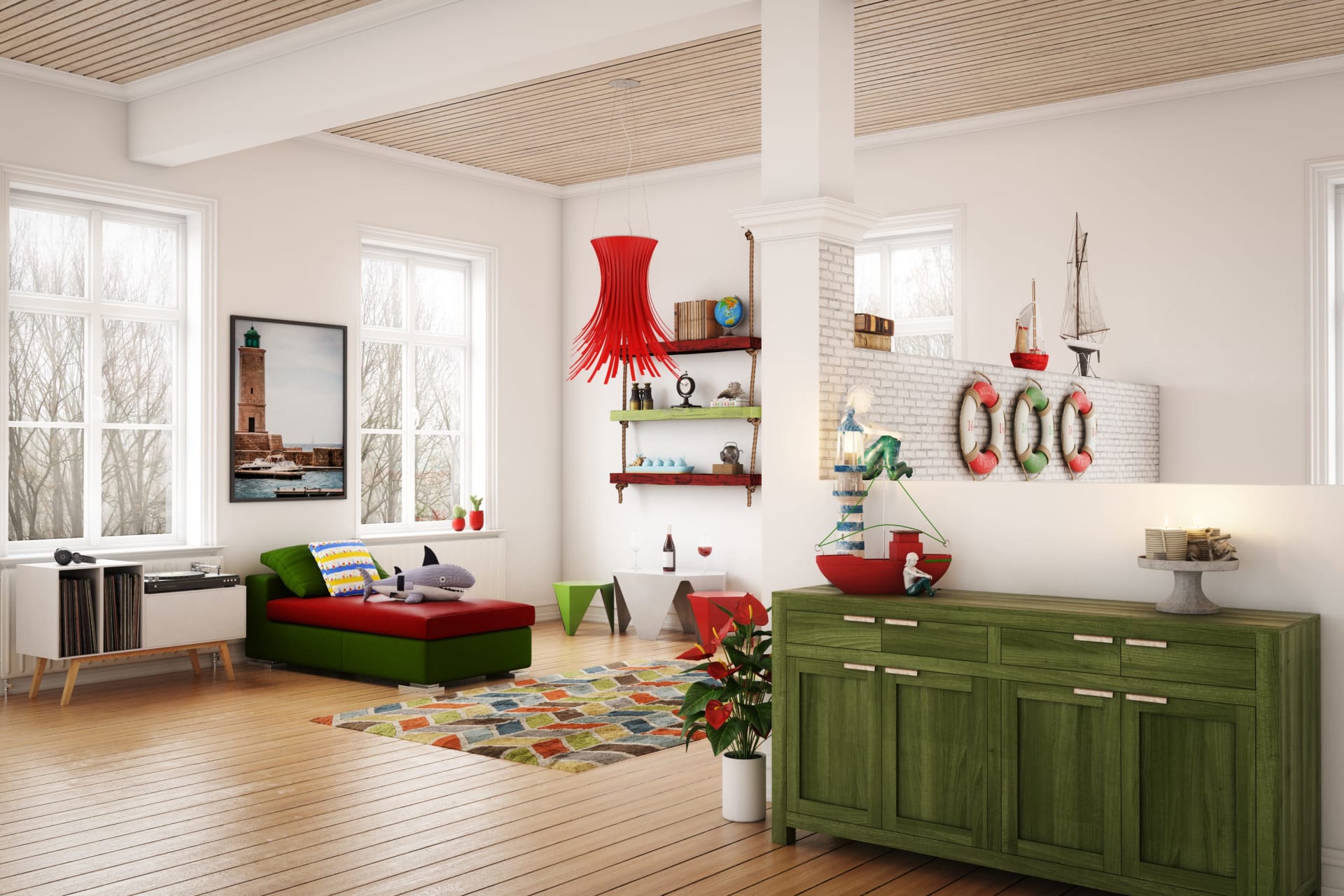 Photo Credit: Bulgac / iStock
9. Open Kitchen Shelving
Replacing the upper cabinets with open shelves has become an approach to making the kitchen feel more open and with more light. Open shelves also save money on kitchen repairs. But in practice, an open shelf can be difficult to pull off. Plates and glassware should always match and be perfectly organized. This is in contrast to what people do during this current pandemic as homeowners tend to hide their clutter rather than show it off.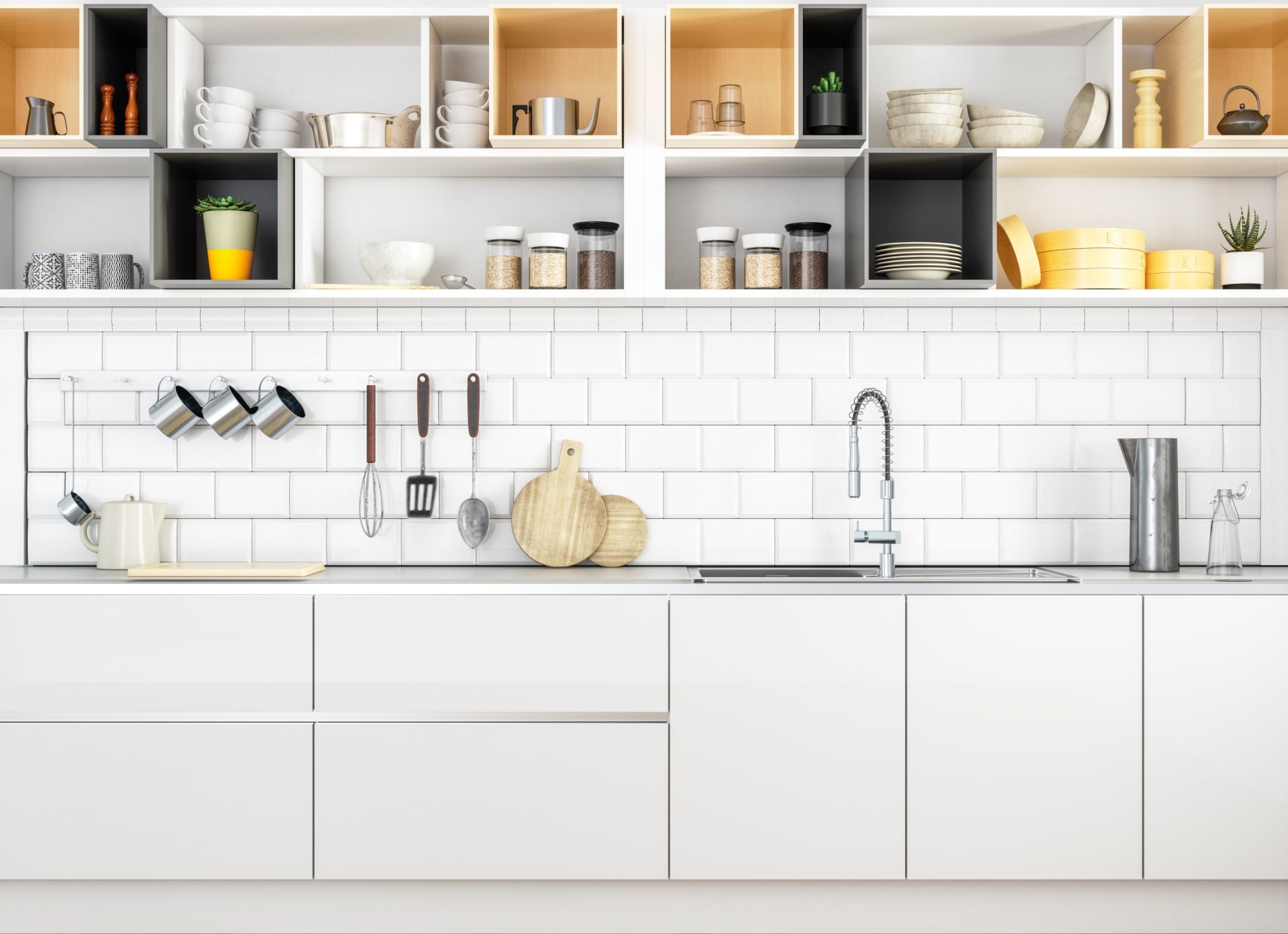 Photo Credit: onurdongel / iStock
10. Sliding Barn Doors
Barn doors are being pushed off the designer's priority list, as country house styles lose their traction. They are cumbersome and do not always slide smoothly on the rails, which can be inconvenient. On the other hand, small sliding panels hanging on either side of the door, like those that blend in with trendy colors such as glass, navy, and green, are becoming more and more popular and provide privacy as needed.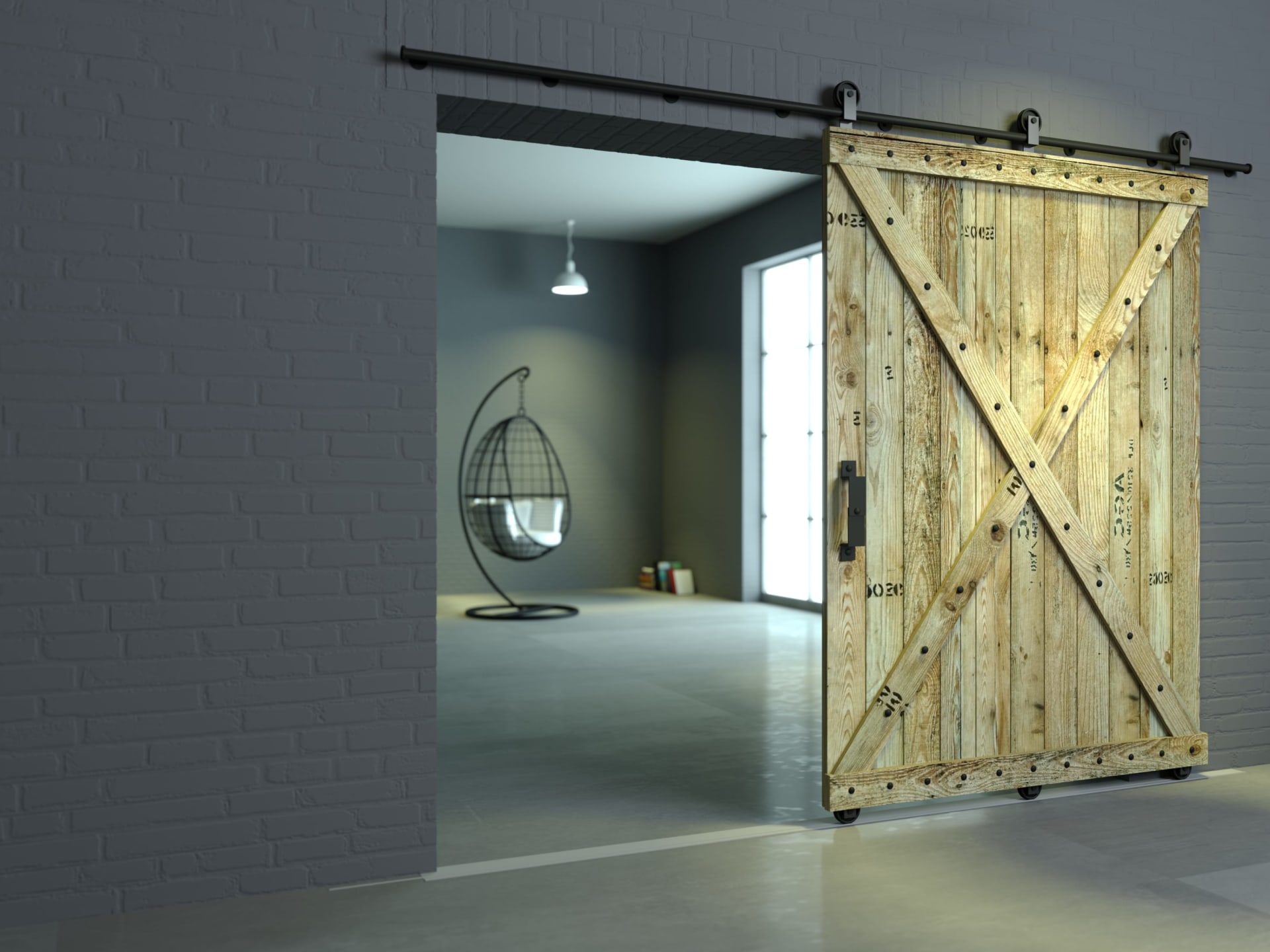 Photo Credit: denisik11 / iStock
Looking for great real estate help?
CONTACT US TODAY!
415.686.4980