West Point Inn, Mt. Tamalpais: The Perfect San Francisco Getaway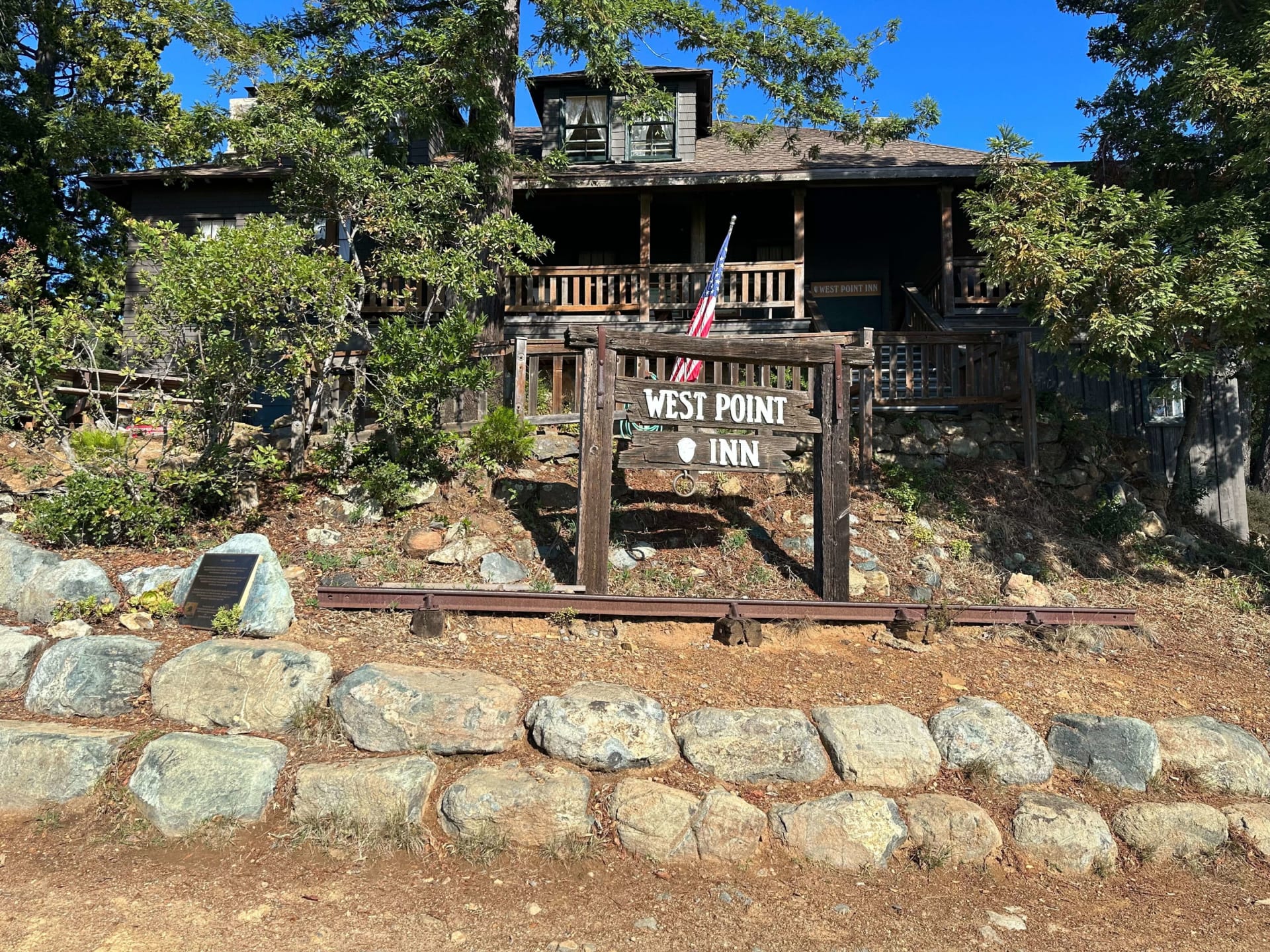 Looking for a serene retreat that's just a stone's throw away from the clamor of San Francisco and Silicon Valley? Dreaming of backpacking, but aren't quite ready to embrace the wilderness? Or perhaps, you're planning a family-friendly glamping adventure? Look no further—West Point Inn is the "key" to unlocking your idyllic escape.
The Rich History of the West Point Inn
Perched gracefully on the western slope of Mt. Tamalpais, the West Point Inn has a history as intriguing as its panoramic views. Built in 1904 as a part of the Mill Valley and Mt. Tamalpais Scenic Railway, the inn was originally a stopping point for adventurers traveling from Mill Valley to Mt. Tam's summit. Though the train service ceased in 1930, the Inn survived abandonment during World War II, thanks to a dedicated band of volunteers. These heroes not only saved the Inn but also have been maintaining it ever since, preserving its designation on the National Register of Historic Places.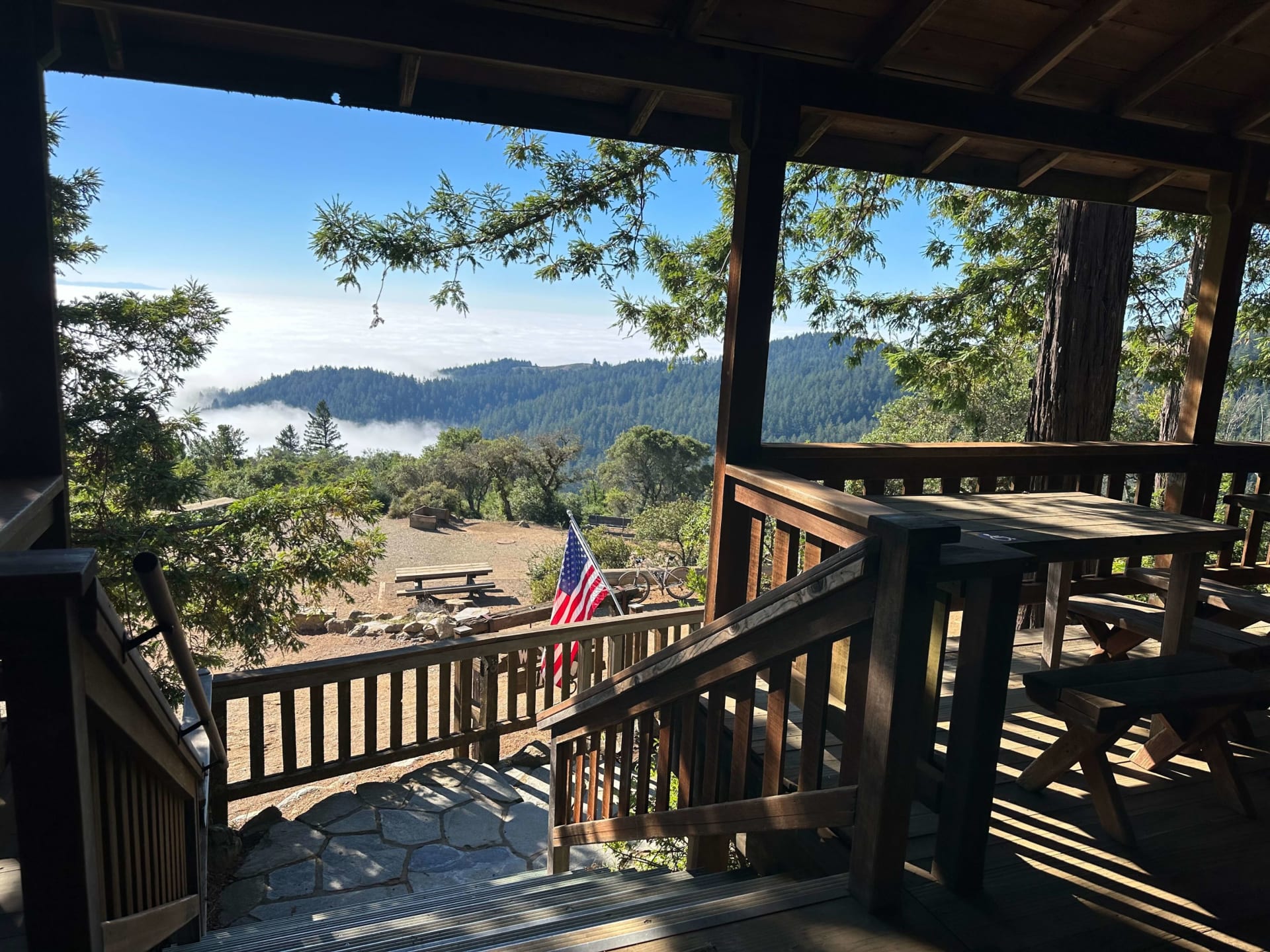 Why West Point Inn Is Your Dream Getaway
West Point Inn offers something for everyone. If history is your forte, the original architecture and historical archives are sure to fascinate you. Families can relish a fun-packed adventure that strikes a balance between excitement and comfort. Culinary enthusiasts can bring gourmet food for a self-prepared feast, provided they can carry it up the mountain. And for hikers, the Inn serves as the ultimate base camp for exploring Mt. Tamalpais' breathtaking trail network.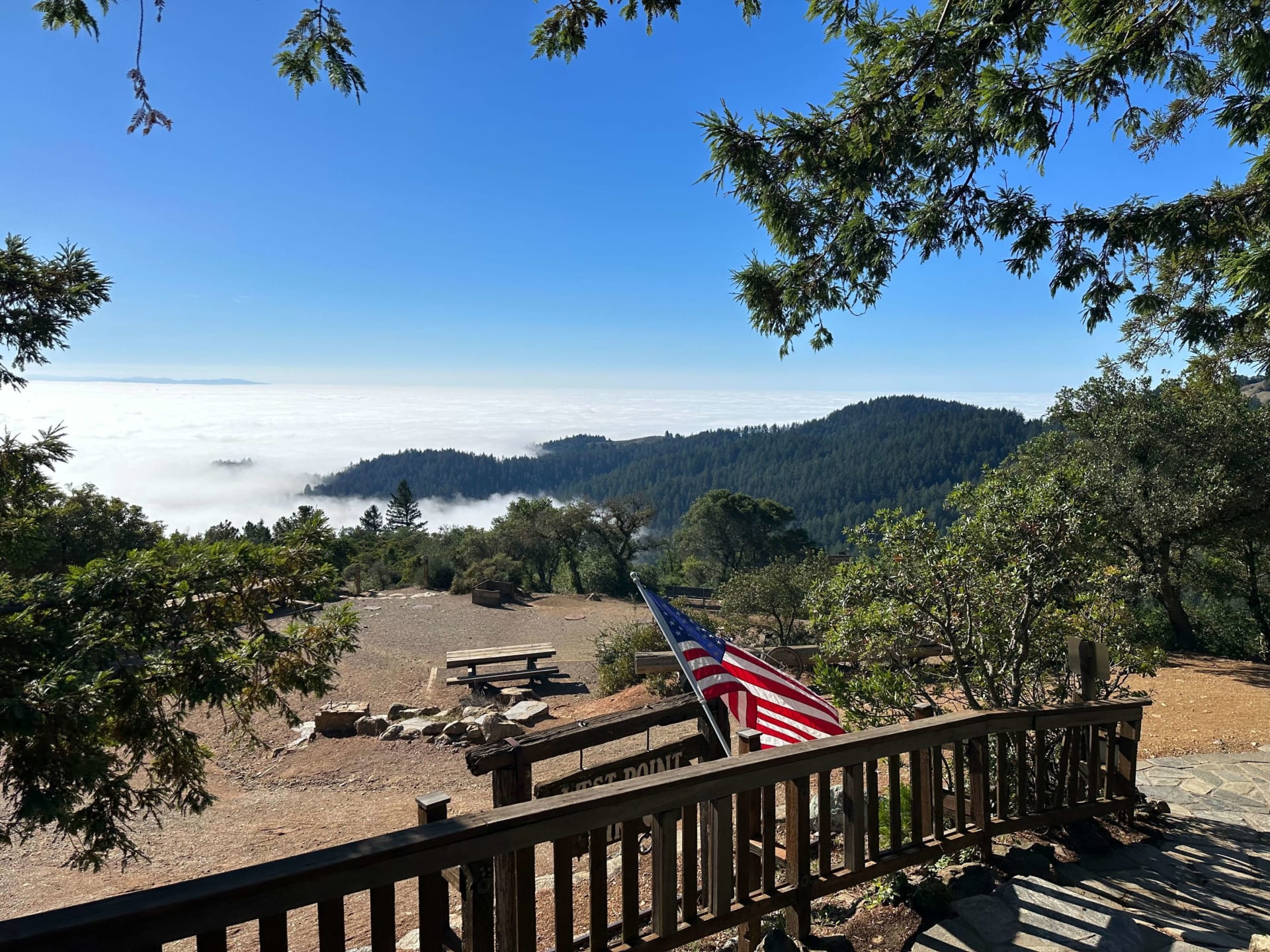 Your Journey to the Inn
Getting to the West Point Inn can be an adventure in itself. While an unpaved road leading up to the Inn is available for guests with ADA cabin and disability placards, most visitors will arrive by foot or bike. The Old Stage Road trail, accessible from the Pantoll Campground, offers the shortest and easiest hike. Covering 2.25 miles with a modest elevation gain of 200 feet, it's a hike almost anyone can tackle.
For those without a car, public transportation options are available, making it convenient for everyone to unlock this hidden treasure.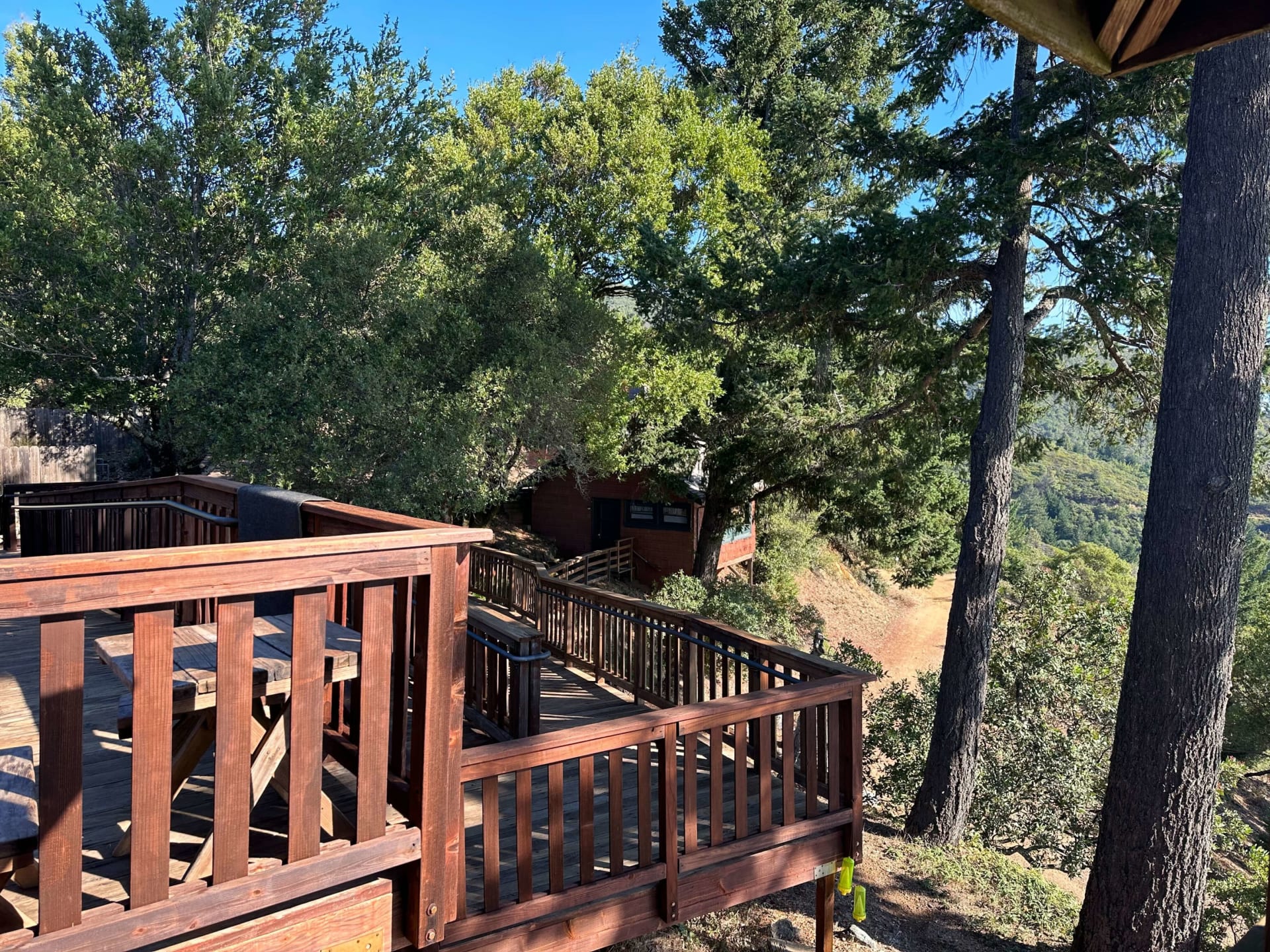 An Off-Grid Haven
The Inn itself is a rustic marvel. It features a main lodge with a kitchen, sitting areas, and rooms, in addition to individual cabins dotting the property. The place operates without electricity but offers propane-run lights and indoor plumbing, including flush toilets. Here, you'll get to embrace the quietude of nature, shedding the digital distractions that often clutter our lives.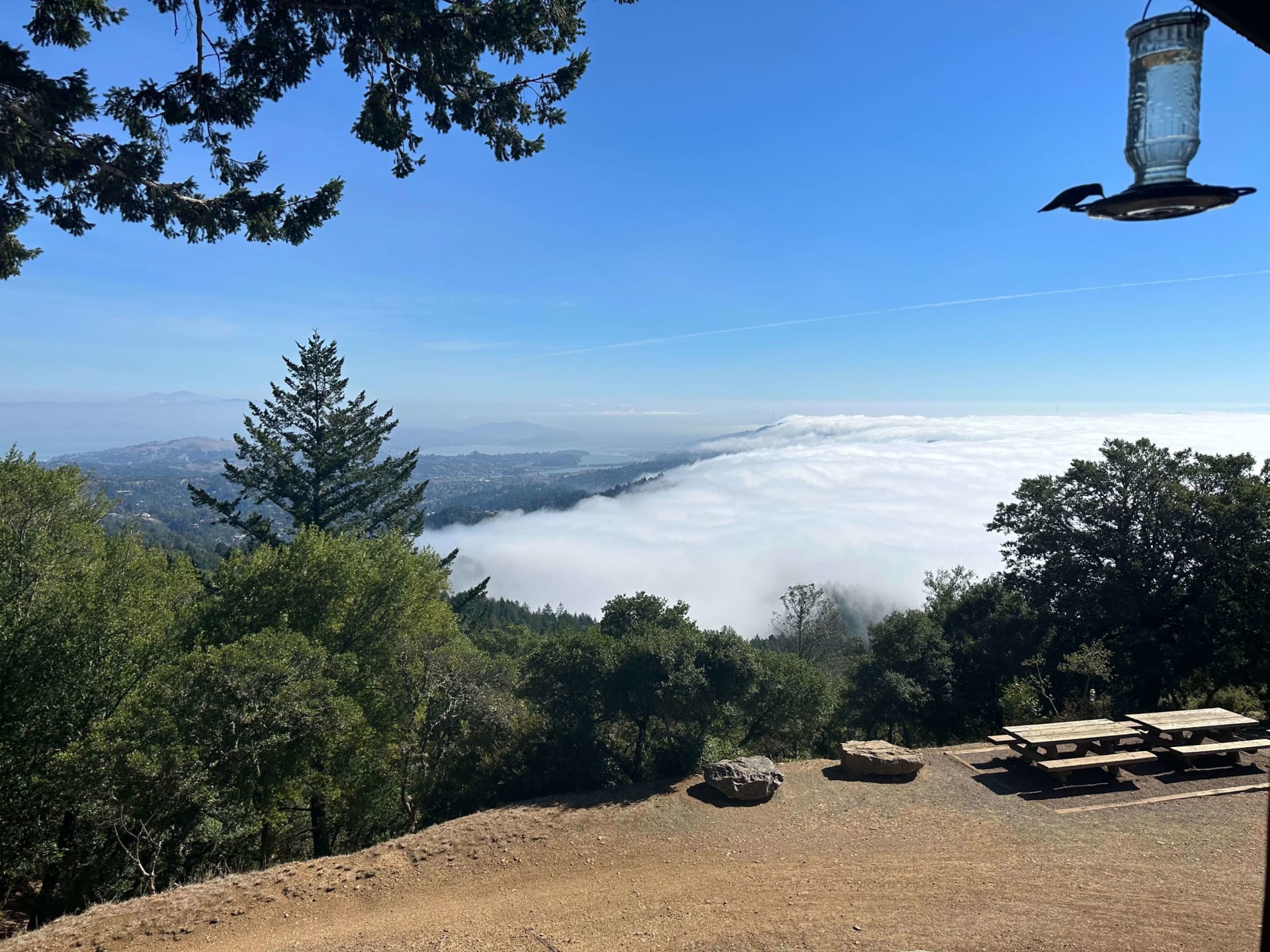 The Best Time at the Inn
We found the rustic cabins separated from the main lodge to offer the most enchanting experience. Cabin #11 comes highly recommended, boasting a deck that overlooks the San Francisco Bay, the ocean, and rolling hills. With an open-air, cold-water shower and adequate sleeping facilities, it provided a heavenly retreat during a Bay Area heatwave.
What to Pack: Essentials and Recommendations
Given that this is a glamping experience, your packing list won't be overly extensive but should be weather-appropriate. Always ensure you have a basic hiking kit suitable for three-season temperatures. Essentials include:
Hiking outfit
Sleeping clothes
Sleeping bag, quilt, or bed sheets
Pillowcase
Overnight toiletries and First Aid Kit
Food
Sun protection And don't forget your sense of adventure!
Booking Your Getaway
Given its popularity, cabins and rooms at West Point Inn fill up quickly, especially during the summer. With rates starting at $100 per night for rooms and $150 per night for cabins, advance planning is advisable. For those looking to experience the Inn at no cost, consider volunteering at one of their famous pancake breakfasts!
Interested in living in such an environment? Contact us today invested in building a partnership committed to being The Key To Your Dreams®.
Faber Real Estate Team \ Compass
The Key to Your Dreams ®
Ben Faber DRE #01913767
[email protected]
www.faberrealestateteam.com
@faberrealestateteam
🤙🏽415.686.4980
Source: Information adapted from Backcountry Emily's Blog