Unlocking Flavorful Bliss at Souvla's New Marin Outpost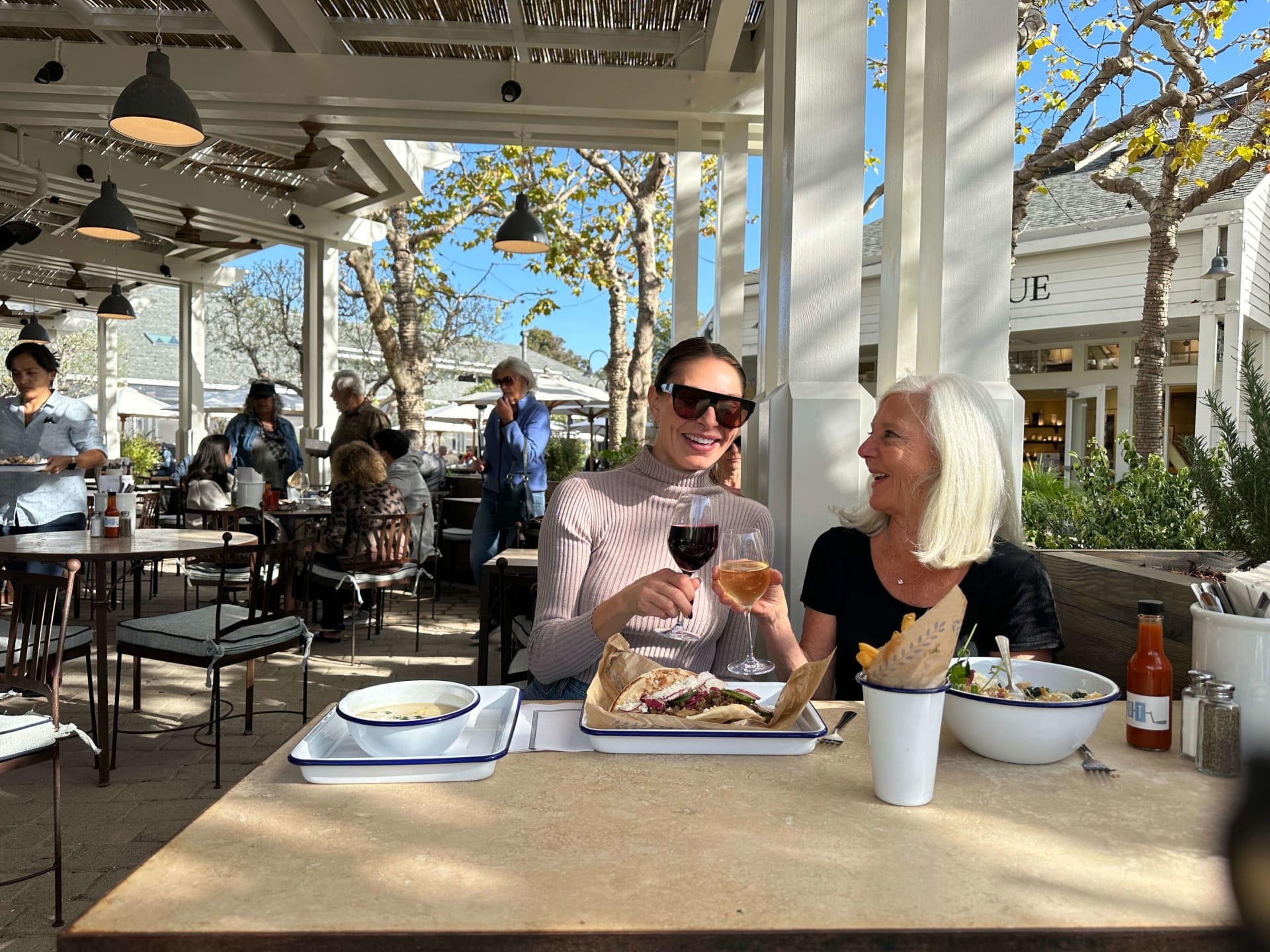 The Faber Real Estate Team is delighted to share an exciting culinary addition to our Marin community that promises to unlock a taste of Grecian delight right in our own backyard. Marin County Mart has long been the cornerstone of our local dining scene, and the latest entrant, Souvla, brings a fresh Mediterranean breeze to our eclectic mix of eateries.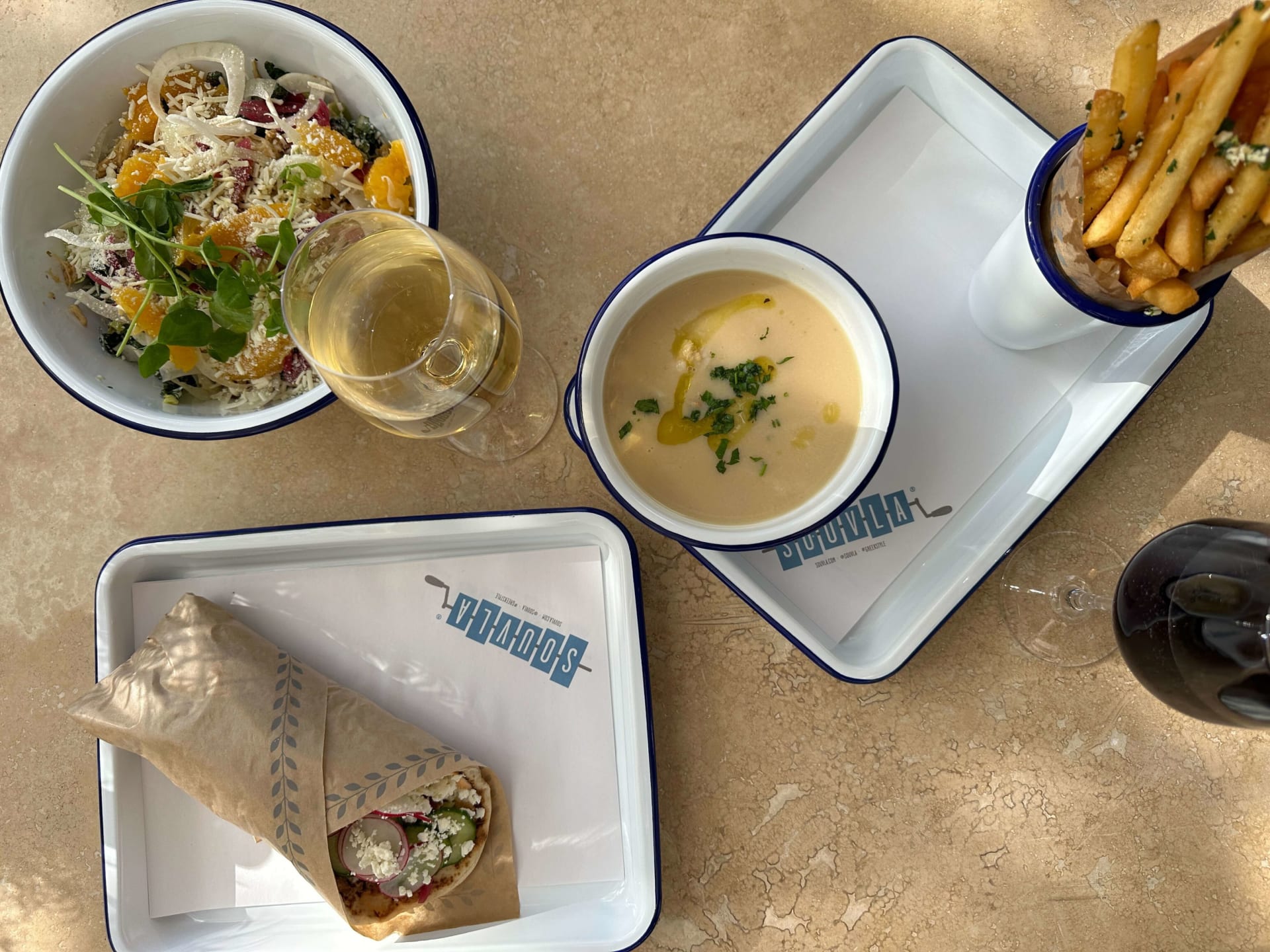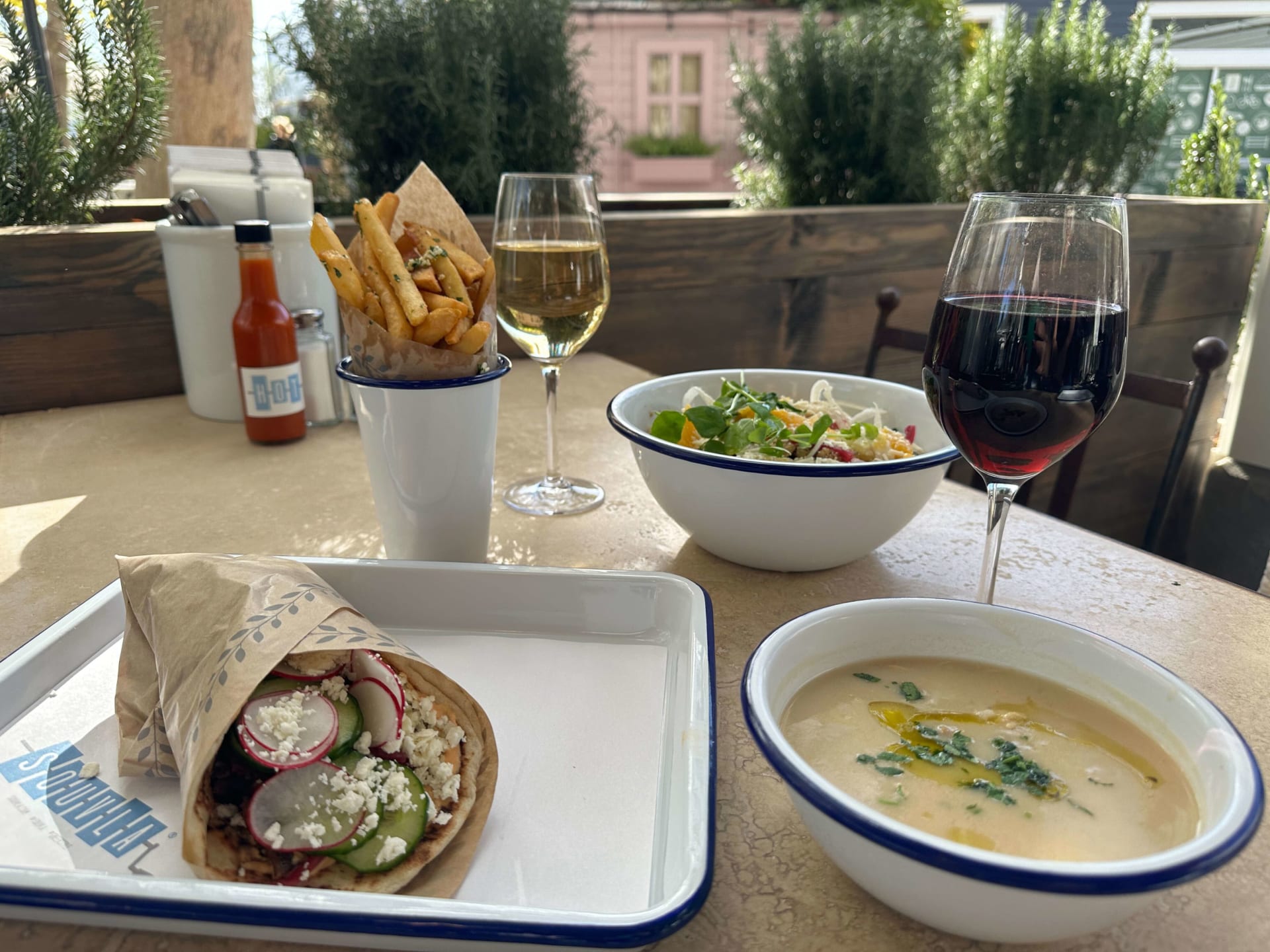 The celebrated San Francisco-based Greek mini-chain opened its doors at Marin Country Mart this past Monday, November 6th, marking an important chapter in their story. For the first time, Souvla stretches beyond the San Francisco city limits to treat us with its enticing fast-casual Greek cuisine, as reported by Eater SF's editor, Lauren Saria.
Located in the expansive realm of the former Marin Brewing space, the new Souvla outlet at 1805 Larkspur Landing Circle offers more than just ample dining space. The decor, crafted with meticulous care by Matt Winter of M. Winter Design, mirrors the rustic charm of a Greek village with bright, white interiors accented with wood and terracotta. This inviting ambiance extends to the 60-seat outdoor patio, perfected with heaters to ensure a cozy dining experience throughout the seasons.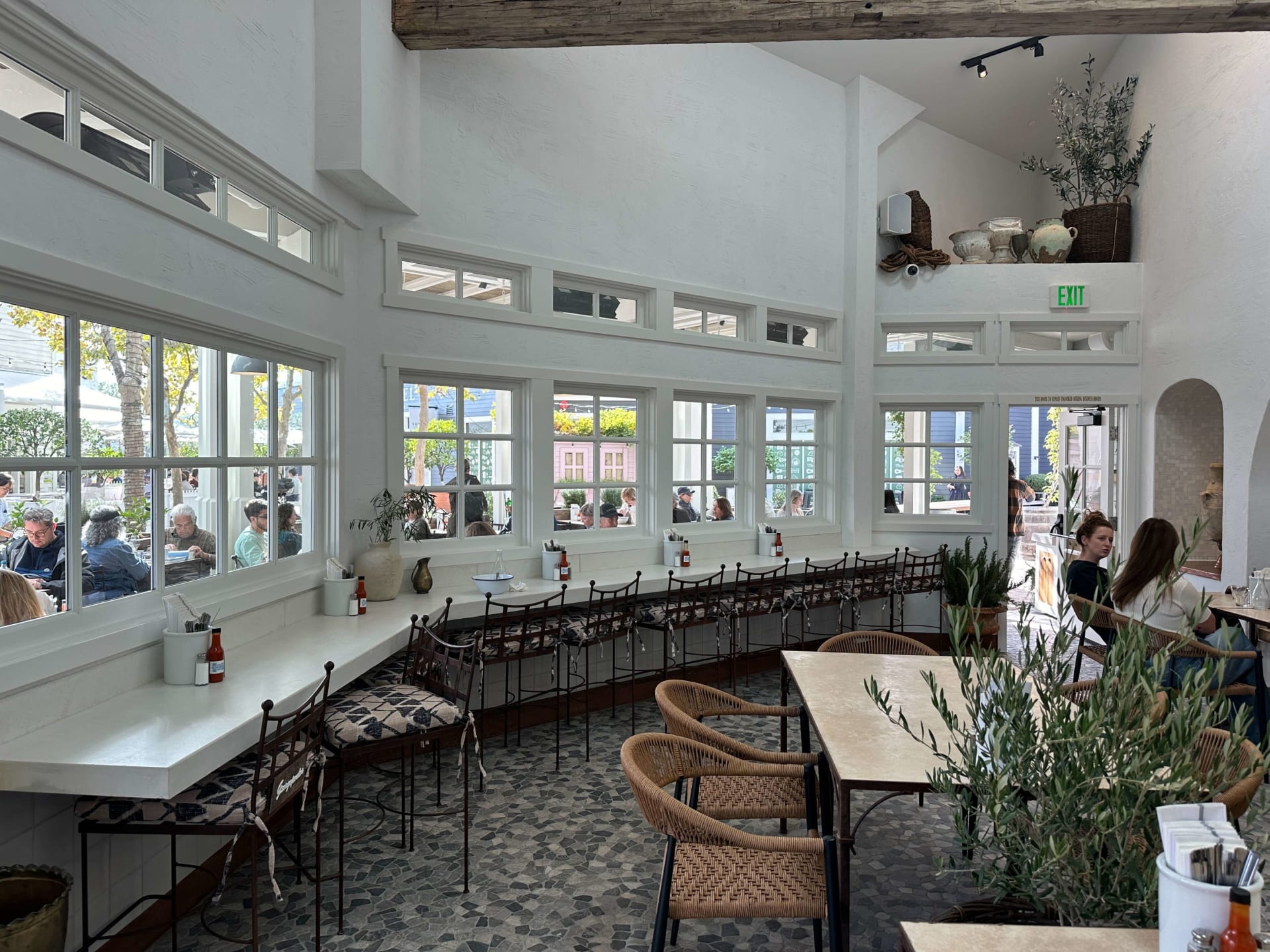 At Souvla, it's about the harmony of simple yet robust flavors. Their acclaimed menu stars a range of mouthwatering options like the much-loved chicken salad, perfectly complemented by a crisp Greek white wine, and the savory lamb sandwich that pairs so naturally with a bold Greek red. Their sides are no less noteworthy, with options like the famous Greek fries drizzled in olive oil and lemon juice, or the juicy rotisserie-dripping potatoes that promise to be a treat in themselves.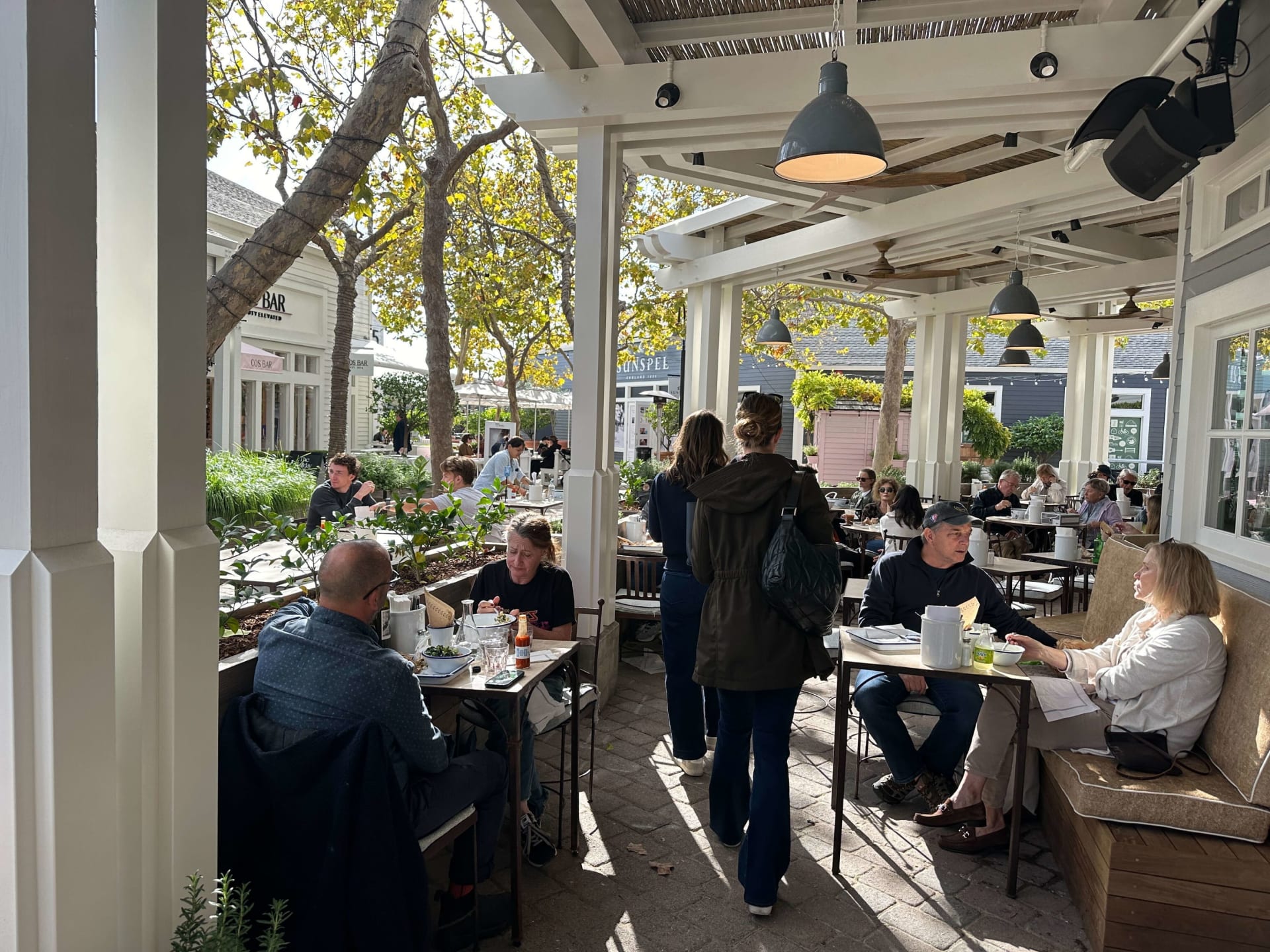 The sweet finish to a meal at Souvla is just as vital an experience — imagine creamy frozen Greek yogurt sprinkled with baklava crumbles and a drizzle of honey, or the simple elegance of olive oil and sea salt. And for those who enjoy a glass of wine with their meal, Souvla pours their own line of wines made in partnership with Greek producers, which are as authentic as they are delightful.
Beyond the cuisine, Souvla's expansion is a testament to the charm of Marin County as a culinary destination, joining a roster of popular eateries and bringing a taste of global culture to our local scene.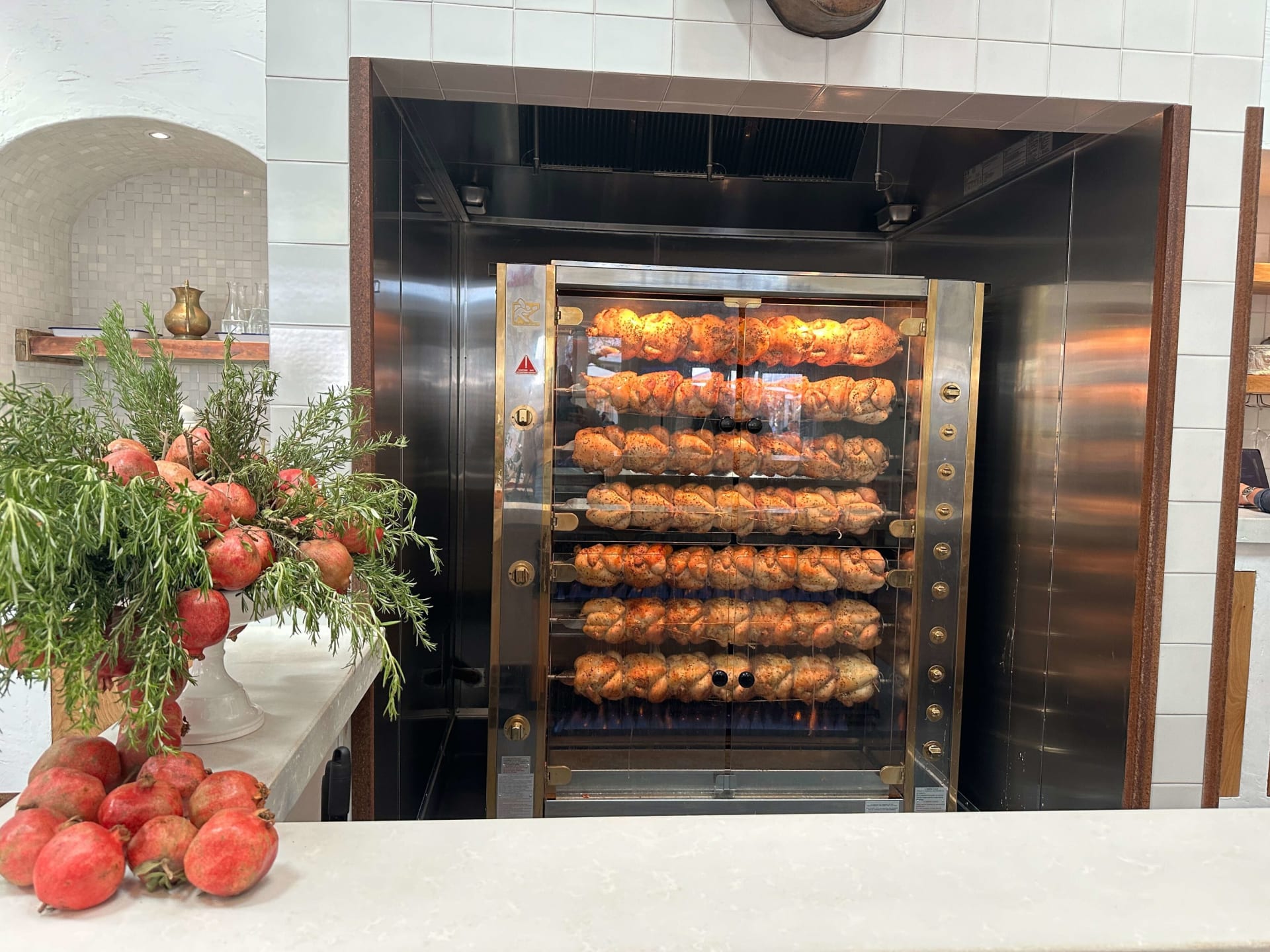 Founder and CEO Charles Bililies and his wife have long cherished Larkspur as their personal city escape, and now, they bring a piece of their heart to our community. With a promise to expand delivery services throughout the county and an invitation to San Franciscans to journey across the bridge, Souvla is not just opening a new location but creating a bridge between communities.
Souvla's doors are now open for both lunch and dinner, welcoming patrons from 10 a.m. to 9 p.m., seven days a week, with delivery options covering most of Marin County.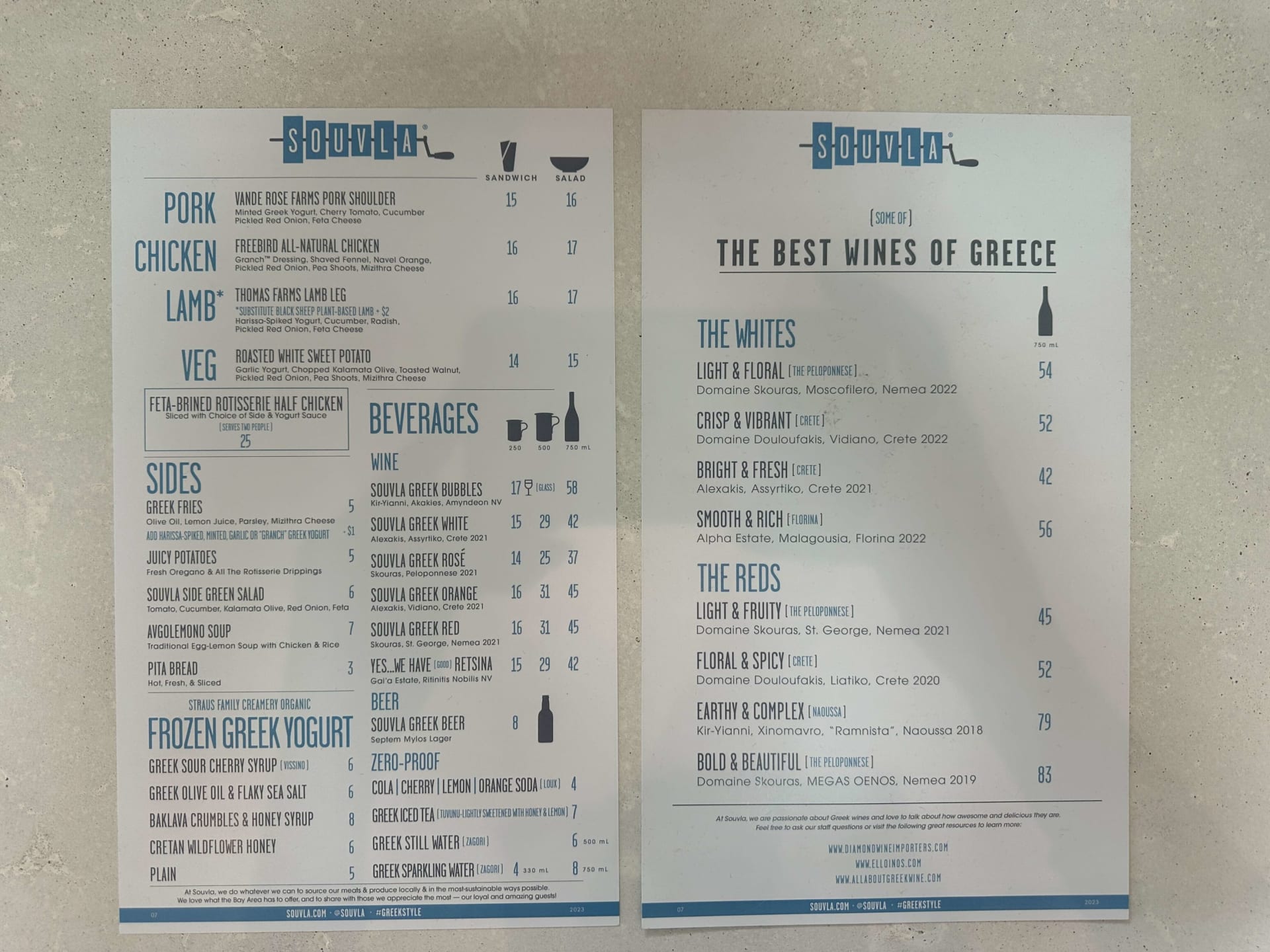 This opening is not just about new dining options, but about crafting experiences that are as savory and enriching as the food on our plates. As the Faber Real Estate Team continues to open doors to beautiful homes in Marin, we're equally thrilled about the new doors opening that lead to dining experiences that become "The Key To Your Dreams®."
Faber Real Estate Team \ Compass
The Key to Your Dreams ®
Ben Faber DRE #01913767
@faberrealestateteam
🤙🏽415.686.4980