Rental Scams Increase During Covid-19
Scam Alert: if a Rental Looks Too Good to Be True
We are currently experiencing high demand as folks look to save money or improve their situation during the crisis. Searching online may seem like it broadens your opportunities, but it also puts you in the crosshairs of scammers.

This week we heard of two rental scams in the Bay Area but that's not all of it. The Marin Association of Realtors recently advised all Realtors, "Be on the lookout for scams! We have received multiple reports of Marin REALTORS® or their clients being the target of online scams. Please be vigilant of any emails that look suspicious and remember to never provide any wiring information over email."

These scams may not be easy to spot; nothing so simple as, "Wire me funds and I'll overnight a key to you," these scammers are cunning, and they have done their homework. Scammers used to be easier to identify, out of towners or strange email addresses, noticeable red flags. Now, they are getting more sophisticated and here's what they are doing.
From Marin Association of Realtors:
The Craigslist fake rental scam has resurfaced. In this scam, fraudsters post photos of a listing that is for sale or for rent on Craigslist, posing as the rental agent and seeking payment from unsuspecting customers. Report all fake listings to Craigslist and to the proper authorities and advise your clients that this scam has reappeared in Marin County.
Business leadership is being 'spoofed' by email fraudsters on an increasing basis. In this scam, a fraudster will make their email appear to be from a brokerage or association leader (someone you trust), and generally asks you to do them a favor, such as buying them Amazon or Visa gift cards. If you receive a suspicious email such as this, call the person the email purports to be from and confirm that they are actually sending it.
How Are They Targeting You?
1. They pull public tax records to get the owner's name
2. They create a fake email address using the owner's name
3. They steal pictures of the home through Redfin, Zillow or other public facing real estate websites
4. They create an email address that appears to be from a brokerage or association leader (someone you trust)
Below is dialogue from a recent scam attempted in Vacaville. The interested renter's email address has been removed for privacy.
Original Message
From: Marie
To:
pjsonllc72@aol.com
Sent: Fri, Aug 21, 2020 5:09 am
Subject: Rental house BV
Hi I'm inquiring of your home in Vacaville that is for rent. Is it still available? Marie


Sent from my iPhone
Hi Marie,
This 3 bd 2 ba 1,160 Square Feet is is still available for rent and ready to move in. I am looking for an interested occupants who knows the worth of what it takes to own a home. Either for a long or short term lease but preferably long term lease as I really want someone who needs a stable accommodation. Per month rent is $1,600 (including utilities) electricity, gas, water and garbage. Also, a security deposit of $1,600(refundable) and $250 as pet deposit per pet (negotiable if more than one pet). The home is really nice so I am looking for nicer occupants who can actually take care of the home like it is theirs.
You should make it a point to drive by the home, have a view of the home and pick the interior view via window also tour the neighborhood for your interest as In-person tours may not currently allow for safe social distancing or comply with public health orders I already completed on the open house and I'm looking for the next tenant to secure the home pretty soon. Attached are the interior pictured for your view.. Once satisfied you should fill out the rental app attached and submit back here for consideration.
Here is the home address.
Regards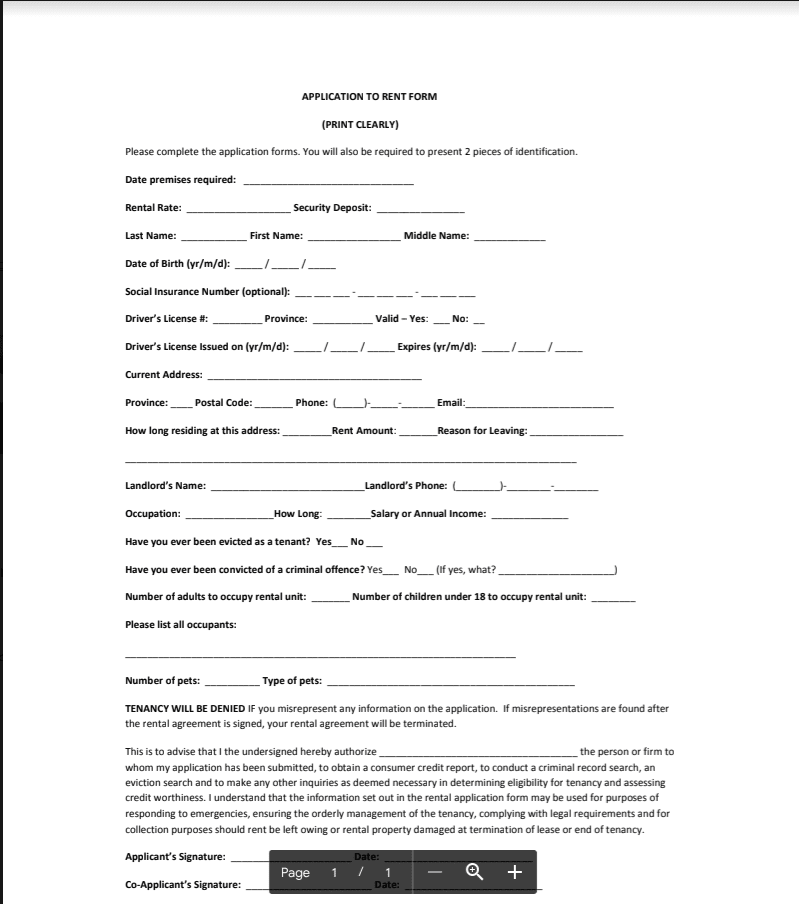 On the surface, this looks like direct mail marketing; nothing unusual other than dramatically below-market rent, about $1100 too low. This fraudster had done his homework and was counting on Marie's greed to make the scam work. He found the owner's name from public records, created a fake email address, stole online pictures, invited Marie to drive by, mentioned showing may not be permitted due to public health orders, and even made it optional to fill out the social security number field in the rental application.
Fortunately, Marie did elect to drive by the property. To her surprise the home was occupied! Marie alerted the owner and they were able to report the fake listing to Craigslist.
How to Avoid Being a Victim of Leasing Fraud?
1. Do not respond to suspicious emails. On most email programs you can hover your mouse over the sender's name or right click and see the actual email address. Addresses ending in .ru (Russia) or other suspicious extensions should be considered highly suspect.
2. Never provide personal information over email.
3. Do not click links in suspicious emails. This could be a computer virus
4. Utilities, the IRS, and government agencies rarely call or send unsolicited email - official correspondence comes through the US mail.
5. Drive by the property once you get the address, is it occupied, For Sale, Pending, Just Closed etc?
6. Ask neighbors about the property (if allowed)
7. Never give internet or telemarketers your social security number or other personal information
7. Do not wire funds
8. Is the rental amount fair market value or is it grossly underpriced?
9. If it seems to good to be true, it just may be!
Faber Real Estate Team can help you safely rent, buy, or sell a home.