Living with Mountain Lions in Marin County: Tips from a Bay Area Puma Project Wildlife Ecologist
In collaboration with Felidae Conservation Fund and the Bay Area Puma Project
Alys Granados, a wildlife ecologist with the Felidae Conservation Fund and the Bay Area Puma Project shared her insights and discussed what you should do if you encounter a mountain lion in Marin County, California. Whether you're a Marin County resident or someone considering buying a home in the area, this information could be vital to you. It's essential to know how to react and stay safe in the wild.
Understanding the Mountain Lion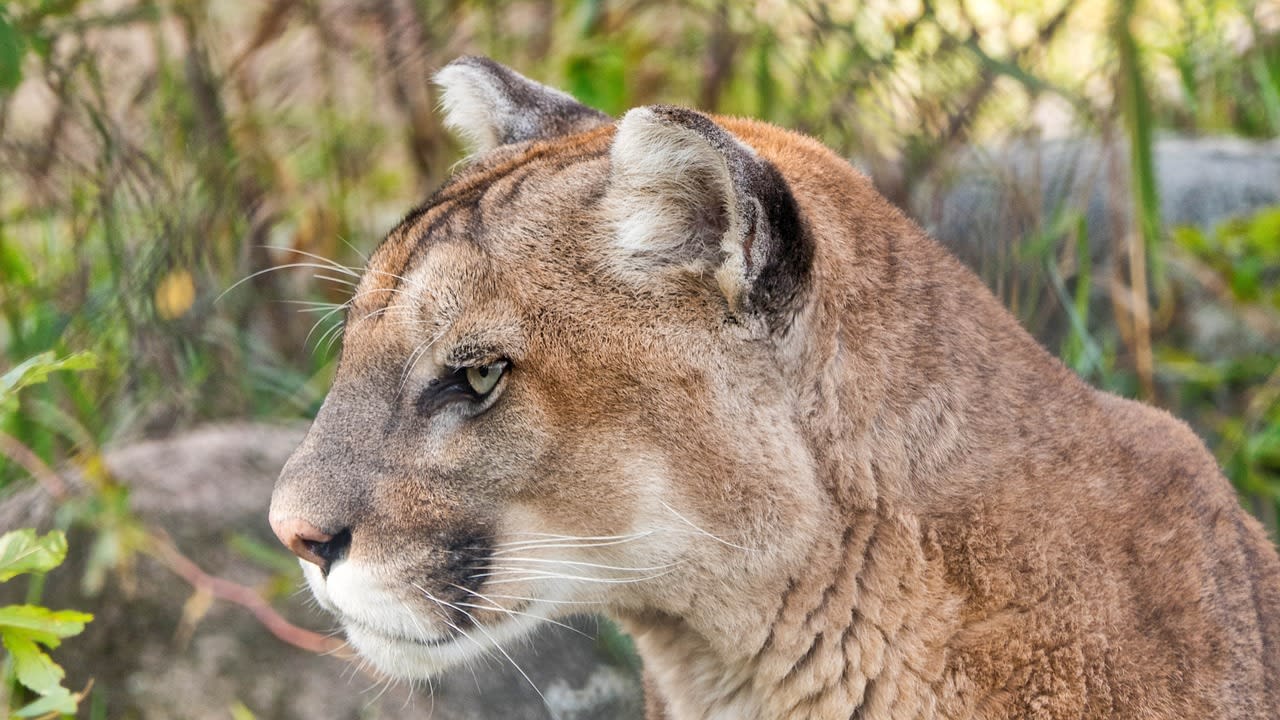 Mountain lions, also known as pumas or cougars, are native to California and play a vital role in the ecosystem as top predators. However, they are elusive and usually avoid humans. These magnificent creatures are incredibly adaptable and can thrive in a variety of environments, from dense forests to arid deserts. Their presence helps maintain a healthy balance within the ecosystem by controlling prey populations and ensuring the overall vitality of California's wilderness. While mountain lions are often misunderstood and portrayed as a threat, they are an essential part of our natural heritage and deserve our respect and protection.
Rare Sightings in Marin County
First things first, mountain lion sightings in Marin County are uncommon. They tend to avoid human development and are mainly active from dusk to dawn. Nevertheless, encounters are possible, especially for those who live near open spaces or engage in outdoor activities. Therefore, you should always be prepared for the possibility of encountering a mountain lion.
Hiking and Recreation near Mountain Lion territory
If you find yourself hiking or engaging in recreational activities in mountain lion territory and come across one of these creatures, follow these guidelines:
Give Them Space:

Always maintain a safe distance from the mountain lion. Allow the animal ample room to retreat from the area without feeling threatened.




Keep Kids and Pets Close:

If you have children or pets with you, ensure they stay close by. Keeping them within your sight is essential for their safety.




Maintain Eye Contact:

Make eye contact with the mountain lion. This shows that you are aware of its presence and can deter it from approaching you.




Stand Your Ground:

Never run if you encounter a mountain lion. Running can trigger the predator's instinct to chase. Instead, stand tall, make yourself appear larger, and calmly back away.



Should the mountain lion begin to approach you, don't hesitate to make loud noises and appear as imposing as possible to discourage its advance.
Safety Around Your Home
On the other hand, if you're living in an area where mountain lions may be nearby, taking precautions to ensure your safety, as well as that of your children and pets, is paramount. Consider the following measures:
Awareness of Peak Activity Times:

Mountain lions are most active from dusk to dawn. Keep your pets indoors or on a leash during these hours to minimize the risk of encounters.




Clear Brush and Debris:

Maintain a tidy property by clearing away brush and debris that could provide mountain lions with hiding spots.




Deer-Resistant Landscaping:

Plant deer-resistant vegetation around your property to deter mountain lions, as deer are their primary prey.




Secure Pets and Pet Food:

To avoid attracting wildlife, including mountain lions, bring pets and pet food in at night.



By following these precautions, you can create a safer environment for yourself, your family, and your pets in mountain lion territory.
For more detailed guidance and additional resources, please explore their website: felidaefund.org or bapp.org.
Now that we've delved into the fascinating world of Marin County's mountain lions and their place in our local ecosystem, it's time to connect the dots between nature's wonders and the place you call home. Just as these incredible creatures have found their niche in our beautiful region, we want to help you find your perfect spot in Marin County. Let our experienced real estate team guide you toward finding a home that not only fits your lifestyle but also connects you with the breathtaking landscapes and diverse wildlife that make Marin County so unique.
At the Faber Real Estate Team, we are proud to be local natives who care deeply for the natural world around us. We understand the importance of coexisting with the wildlife in Marin County and are committed to fostering a sense of responsibility and stewardship among our clients. Our knowledge of the local real estate market is complemented by our dedication to preserving the unique environment that makes this area so special. We'll not only help you find your dream home but also ensure that you are well-informed about the natural wonders that surround it. Your journey starts here, so let's embark on it together!
Ready to Experience Marin Living?
Explore more enchanting homes and discover the captivating beauty that Marin has to offer. Click the link below and open the door to your next dream residence!
🏡🌿 Click Here to Explore More Marin Homes 🌿🏡
See something you like? Contact us for a private showing.
Don't see what you're looking for? Contact us directly for more inventory options!
For more information about buying with us, visit our Buyer's Page.
To learn more about off-market listings, visit our About Off-Market Listings page.