Larkspur Wine Stroll: Sip, Stroll, and Savor the Finest Wines of Northern California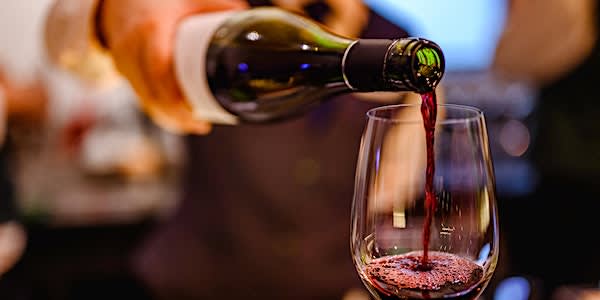 Source: https://www.eventbrite.com/e/11th-annual-downtown-larkspur-wine-stroll-tickets-641820992867
Are you a wine enthusiast with a taste for adventure? Mark your calendars for an unforgettable experience at the 11th annual Larkspur Wine Stroll, set to take place on Saturday, September 9, from 4 p.m. to 7:30 p.m. This charming event promises an evening of delightful wines, culinary delights, live music, and a sense of community, all against the picturesque backdrop of downtown Larkspur.
A Culinary and Viticultural Affair:
The Larkspur Wine Stroll is an opportunity to immerse yourself in the world of Northern California wineries. With a plethora of local purveyors showcasing their finest selections, you'll have the chance to indulge your palate in a diverse range of wines. From robust reds to crisp whites and everything in between, this event celebrates the artistry and craftsmanship that goes into each bottle.
Stroll Through Magnolia Avenue:
As you savor each sip of wine, you'll also have the chance to explore the charming Magnolia Avenue. Lined with a variety of shops and restaurants, this idyllic street provides the perfect setting for a leisurely stroll. Discover hidden gems, browse unique boutiques, and experience the heart and soul of Larkspur's local businesses.
A Symphony for the Senses:
Enhancing the ambiance of the evening is the soulful music provided by Bread & Roses Presents. Let the live music serenade you as you savor your wine and enjoy the company of fellow attendees. It's the perfect soundtrack to an evening dedicated to indulgence and community.
Tickets and Beneficiaries:
To be a part of this extraordinary event, all you need is a ticket. Tickets can be conveniently purchased online. Secure your spot in advance for $50, or if you decide to join on the day of the event, tickets will be available for $60. Remember, your participation goes beyond a wonderful evening — the proceeds from the Larkspur Wine Stroll will benefit the Larkspur Chamber of Commerce. By attending, you're contributing to the unity and growth of the local community of Larkspur, Greenbrae, and Kentfield.
Purchase your tickets today, mark your calendar for September 9, and get ready to indulge in the best that Northern California has to offer. Sip, stroll, and savor the flavors of Larkspur!
For more information and to purchase tickets, visit here. Cheers to a memorable evening of wine and community!
Ready to Embrace Larkspur Living or the Marin Lifestyle? Let Faber Real Estate Team Be Your Guide!
Your Journey to Marin Living Starts Here:
As you immerse yourself in the charm of Larkspur's Wine Stroll and the vibrant Marin lifestyle, have you ever considered making this wonderful community your permanent home? The Faber Real Estate Team specializes in helping individuals just like you turn their dreams of living in this remarkable region into a reality. Our deep knowledge of the local market, combined with our extensive network of trusted agents, makes us your ideal partner in navigating the world of Marin real estate.
Why Choose Faber Real Estate Team:
Local Expertise: With years of experience in Marin and Larkspur, we understand the intricacies of the market. We know the neighborhoods, the trends, and the opportunities that await you.

Personalized Service: Your vision for your future home matters to us. We'll take the time to understand your preferences, priorities, and lifestyle to find the perfect match.

Network of Excellence: Our connections with some of the finest agents in the area mean you're getting access to a curated list of professionals who are experts in their neighborhoods.

Seamless Experience: Buying a home can be a complex process, but with us, it becomes a seamless journey. We'll guide you through every step, from finding listings to closing the deal.
To explore the possibilities of homeownership in Marin, Larkspur, or any of the surrounding areas, reach out to us. Let's start a conversation about how we can help you find the perfect home that complements your lifestyle and aspirations. Your dream home in Marin is just a step away. Let Faber Real Estate Team be your trusted partner on this exciting journey.
Ready to Experience Marin Living?
Explore more enchanting homes and discover the captivating beauty that Marin has to offer. Click the link below and open the door to your next dream residence!
🏡🌿 Click Here to Explore More Marin Homes 🌿🏡
See something you like? Contact us for a private showing.
Don't see what you're looking for? Contact us directly for more inventory options!
For more information about buying with us, visit our Buyer's Page.
To learn more about off-market listings, visit our About Off-Market Listings page.