Fleet Week: A Sky-High Spectacle You Won't Want to Miss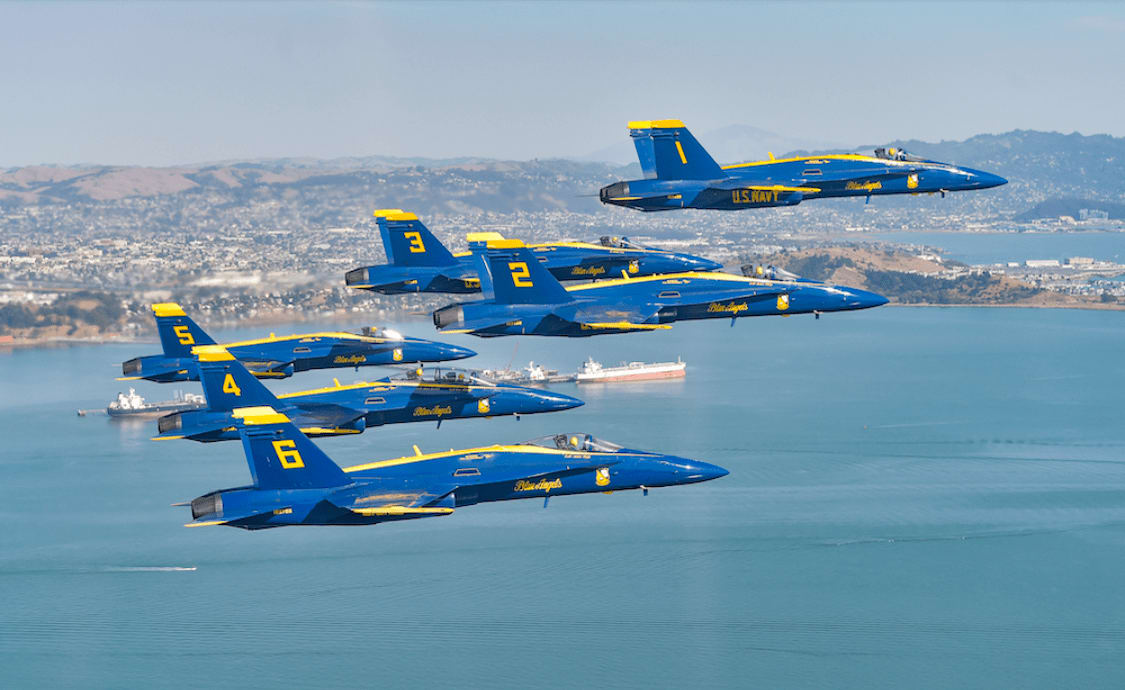 Source: https://fleetweeksf.org/air-show/
An event that has been a staple of our vibrant Bay Area culture for years: Fleet Week. A monumental event that celebrates the prowess and dedication of the United States military. This illustrious occasion serves as both a tribute to the men and women who safeguard the nation's skies and a showcase of cutting-edge aviation technology. The event promises to dazzle locals and visitors alike with roaring engines, aerial acrobatics, and a tribute to our military forces. This year's event is even more special with an awe-inspiring lineup.
Fleet Week Highlights
The star of the show, as always, is the U.S. Navy Blue Angels. Their jaw-dropping stunts and formations are a sight to behold. This year, we're also excited to introduce:
Leap Frogs Navy Parachute Team: Watch them descend from the skies in mesmerizing formations.
United Airlines 777: A symbol of commercial aviation prowess.
Patriots Jet Team: Civilian aerobatic formation team that will have you at the edge of your seat.
Military Aircraft Demos: Including Coast Guard helicopters, a Marine F-35B fighter, and a Navy Ace Maker T-33.
When and Where to Watch
Friday, Oct. 6: 12 p.m. – 4 p.m.
Saturday, Oct. 7: 12 p.m. – 4 p.m.
Sunday, Oct. 8: 12 p.m. – 4 p.m.
The SFFW Air Show takes place over the San Francisco Bay, with the majority of the action happening between the Golden Gate Bridge and Alcatraz. If you want to catch all the action in a more comfortable setting, ticketed seating is available at Marina Green.
---
Connect with Us
If you're as excited about Fleet Week as we are, we'd love to hear from you. Maybe you're new to the area or considering a move closer to the action. Whatever your situation, the Faber Real Estate Team is here to help. Feel free to contact us to discuss real estate opportunities, community events, or just to share your excitement about Fleet Week.
Stay tuned for more updates, and we hope to see you at the show! 🛩
---
For the best real estate service in Marin County, trust the Faber Real Estate Team. Your dream home is just a click away.