Enhance Your Home's Value and Quality of Life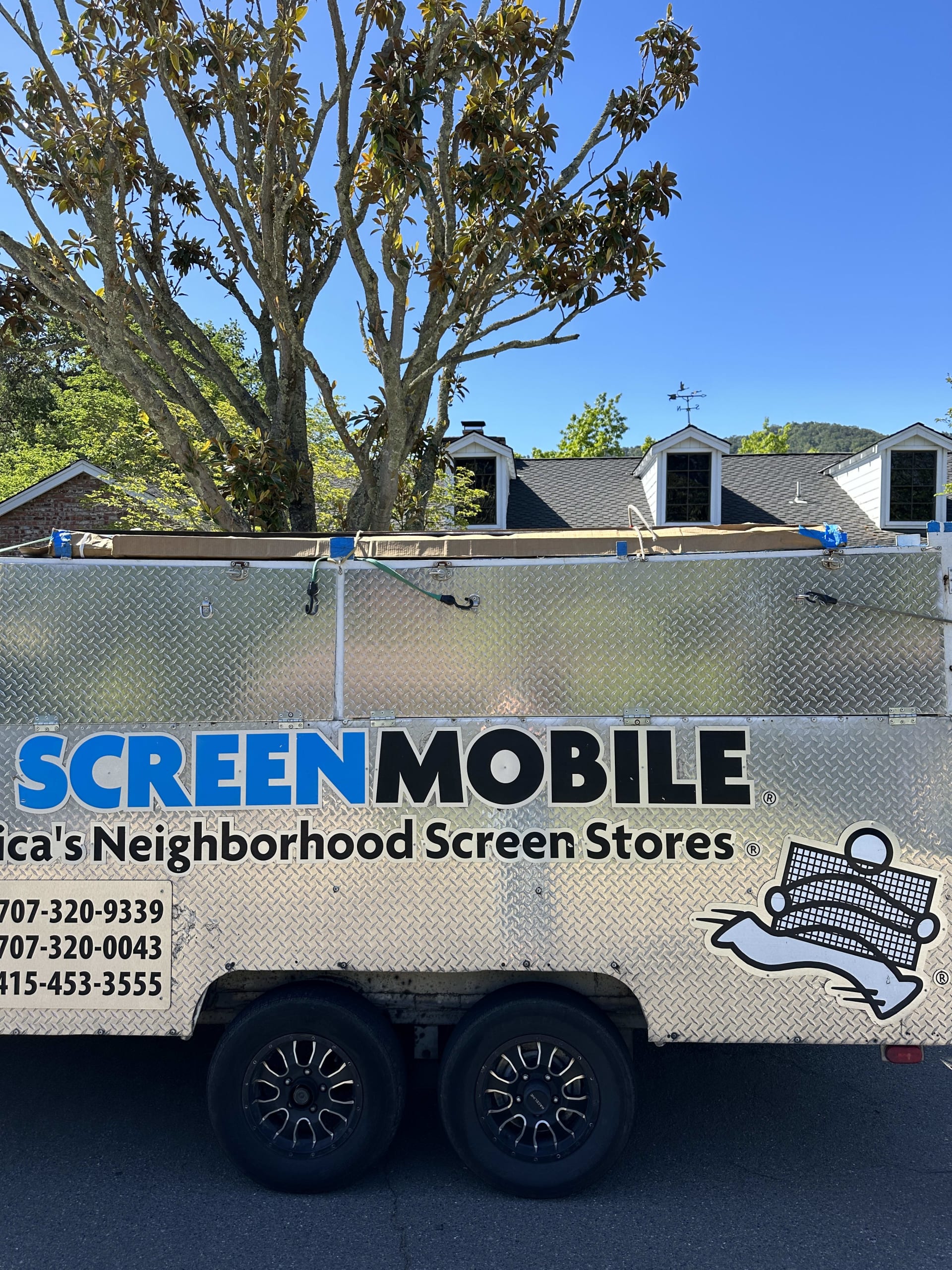 Welcome, homeowners, sellers, and buyers in beautiful Marin County! Are you looking to revamp your home's appearance and improve your quality of life? Look no further than Screenmobile, our real estate team's favorite mobile screen installation company. In this blog, we will highlight the exceptional services provided by Screenmobile and how their expertise can add value and enhance your daily living. So let's dive in!
Exceptional Expertise:
Screenmobile boasts a team of highly skilled professionals who specialize in mobile screen installation. Their extensive experience enables them to deliver outstanding results, ensuring your screens are perfectly fitted and seamlessly integrated with your home. Whether you need screen replacements, repairs, or new installations, Screenmobile has the expertise to meet your needs.
Customized Solutions:
One of the most impressive aspects of Screenmobile is their ability to provide customized solutions tailored to your specific requirements. They understand that each home is unique, and their team works closely with you to determine the best screen options that enhance your property's aesthetics and functionality. From retractable screens to solar shades, ScreenMobile offers a wide range of products to suit your preferences.
Boost Property Value:
When it comes to selling a home, first impressions matter. By investing in Screenmobile's high-quality screens, you can significantly enhance your property's curb appeal. Potential buyers will appreciate the attention to detail and the added functionality that screens bring to a home. With Screenmobile's expertise, your home will stand out among the competition, potentially increasing its value and appeal to buyers.
Enhance Quality of Life:
Screens are not only a cosmetic enhancement for your home but also a practical addition that can greatly improve your quality of life. By installing screens, you can enjoy fresh air and natural light while keeping pests, debris, and excessive sunlight at bay. Screened-in areas can serve as peaceful retreats, allowing you to relax and enjoy the outdoors without the annoyance of bugs or other disturbances.
As your trusted real estate team in Marin County, the Faber Real Estate Team is dedicated to helping you make the most informed decisions regarding your property.
If you are considering buying or selling a home in Marin County, we encourage you to reach out to us.
Our experienced team will provide personalized guidance and support throughout your real estate journey.