THE FABER FINDS
Every week, we showcase some of our favorite off-market and coming-soon properties in Marin, Sonoma, or San Francisco. Check back weekly to see what's new!
Off Market
311 Lowell Ave, Mill Valley, CA 94941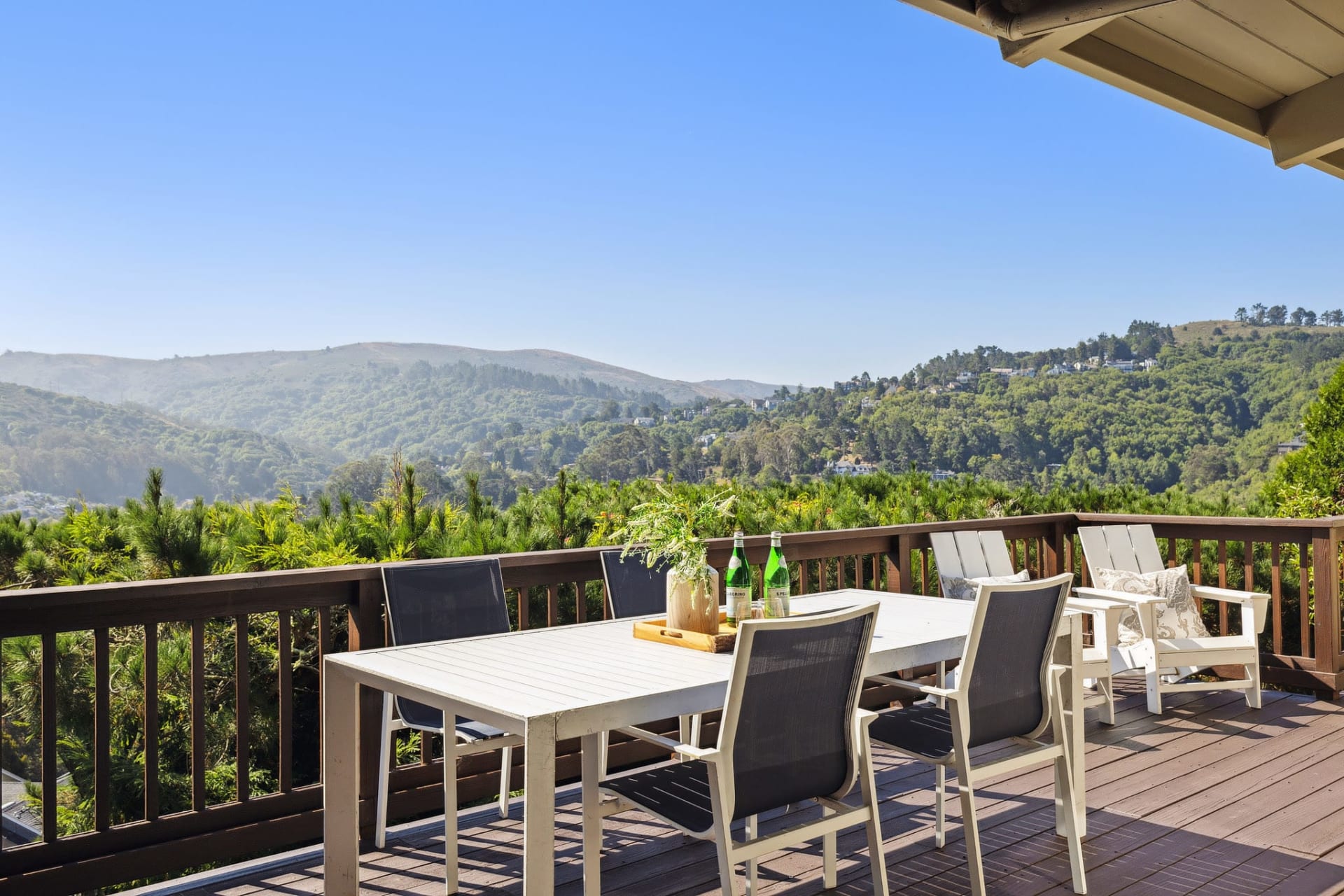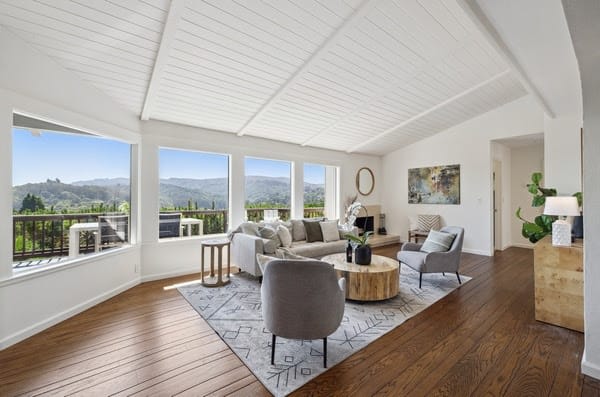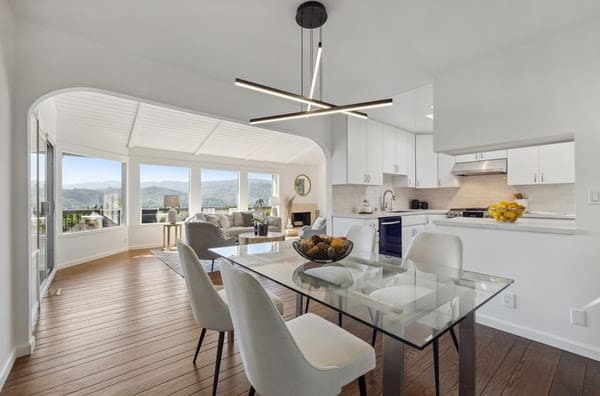 Nestled amidst the breathtaking landscapes of Mill Valley, a hidden gem awaits discovery – 331 Lowell Ave. This off-market listing offers more than just a house; it presents an opportunity to embrace the magic of Mill Valley living. From the private courtyard adorned with blooming roses to the awe-inspiring views of the Marin Headland Hills and the Bay, this 4-bedroom, 2-bathroom haven beckons those seeking tranquility, natural beauty, and an elegant living experience.
A Welcoming Oasis
As you step through the gates of 331 Lowell Ave, you're immediately greeted by a private courtyard that encapsulates the essence of Mill Valley living. The fragrance of blooming roses mingles with the sunlight, creating an inviting ambiance that sets the tone for what lies ahead. This secluded space is perfect for relaxation, meditation, or hosting intimate gatherings.
A Living Canvas
The heart of the home, the great room, captures the imagination with its vaulted ceilings and large paned windows. The vista that unfolds before you is nothing short of a masterpiece, framing the Marin Headland Hills and the Bay in a breathtaking panorama. This view isn't just a sight to behold; it becomes an integral part of your daily life.
Indoor-Outdoor Harmony
A seamless transition from the great room leads to a spacious deck that invites al fresco dining. Here, you can savor meals while basking in the natural beauty that Marin has to offer. Whether it's a sunlit brunch or a serene dinner, the deck provides the perfect backdrop for unforgettable moments.
Elegance and Warmth
On cooler evenings, the living room becomes a cozy haven, complemented by the warmth of a wood-burning fireplace. This space is designed for both relaxation and entertaining, ensuring that every aspect of your lifestyle is catered to. The adjacent dining room further enhances the experience, allowing you to relish meals while being captivated by the ever-changing scenery.
Sanctuaries of Comfort
The main level of the residence features two bedrooms, each thoughtfully designed to offer comfort and accessibility. One of these bedrooms grants access to a rear deck, where you can indulge in mesmerizing vistas. The lower level continues this theme, offering two more bedrooms, each with private deck access. The primary bedroom stands out, boasting a spacious cedarwood closet and a spa-like bathroom adorned with a large jetted tub.
Ready to buy?
If this property have piqued your interest, now is the time to take action. Reach out to the Faber Real Estate Team to schedule a viewing or learn more about this exceptional opportunity. Don't miss your chance to make 331 Lowell Ave your new home—a world of elegance and convenience awaits.
Listing Courtesy of Allison Salzer
Compass DRE #01978463
Ready to Experience Mill Valley Living?
If you've fallen in love with the allure of Mill Valley, then you're in for a treat. Explore more enchanting homes and discover the captivating beauty that Mill Valley has to offer. Click the link below and open the door to your next dream residence!
🏡🌿 Click Here to Explore More Mill Valley Homes 🌿🏡
See something you like? Contact us for a private showing.
Don't see what you're looking for? Contact us directly for more inventory options!
For more information about buying with us, visit our Buyer's Page.
To learn more about off-market listings, visit our About Off-Market Listings page.