THE FABER FINDS
Every week, we showcase some of our favorite off-market and coming-soon properties in Marin, Sonoma, or San Francisco. Check back weekly to see what's new!
Just Listed
42 Glen Alpine Rd, Piedmont, CA 94611
Nestled amidst the lush landscapes of Piedmont, 42 Glen Alpine Road stands as a testament to timeless elegance and meticulous craftsmanship. This magnificent French Normandy Tudor, dating back to 1931, has been lovingly restored to its former glory by its current owner, making it a rare gem in the heart of Marin County. Let's take a closer look at what makes this property truly exceptional.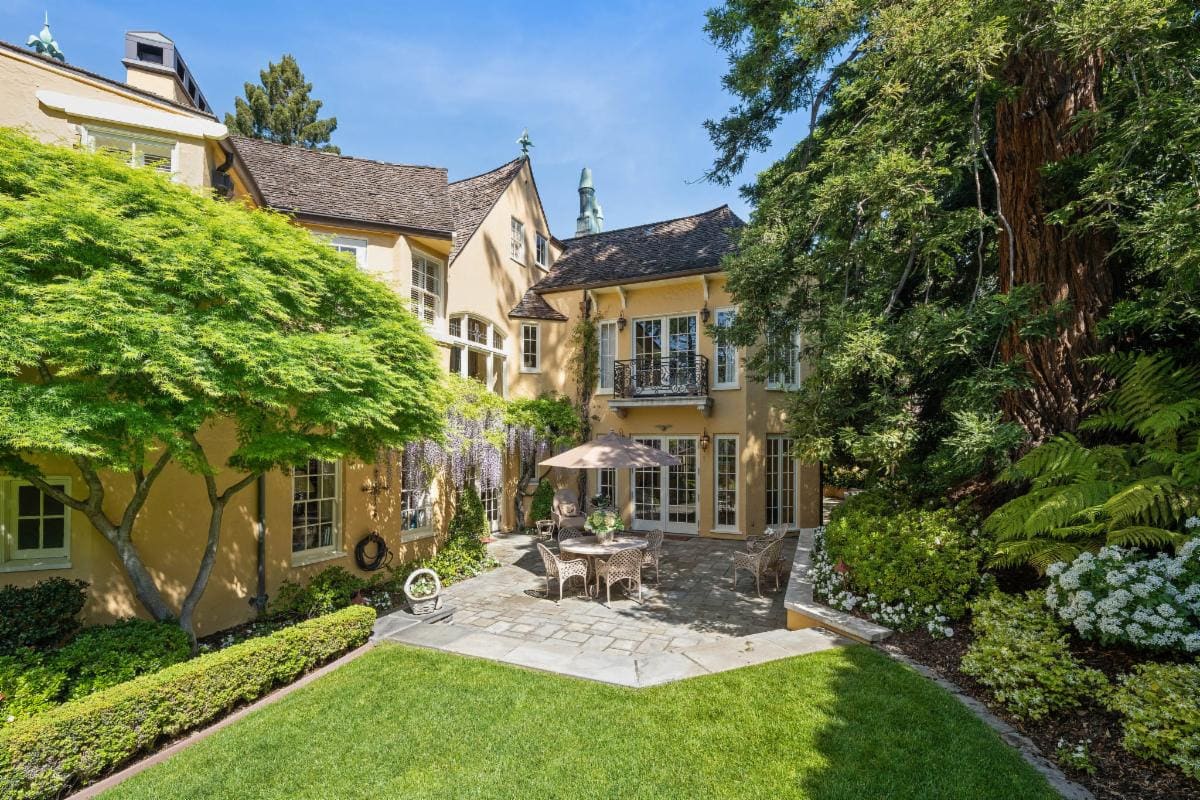 A Glimpse of History
As you approach this enchanting estate, you're immediately transported to a bygone era. The mature redwoods and rhododendrons that surround the property create a sense of serenity and seclusion, providing a perfect backdrop for this elegant European design. The home's architecture, with its characteristic French Normandy Tudor elements, is a visual delight that hints at the grandeur within.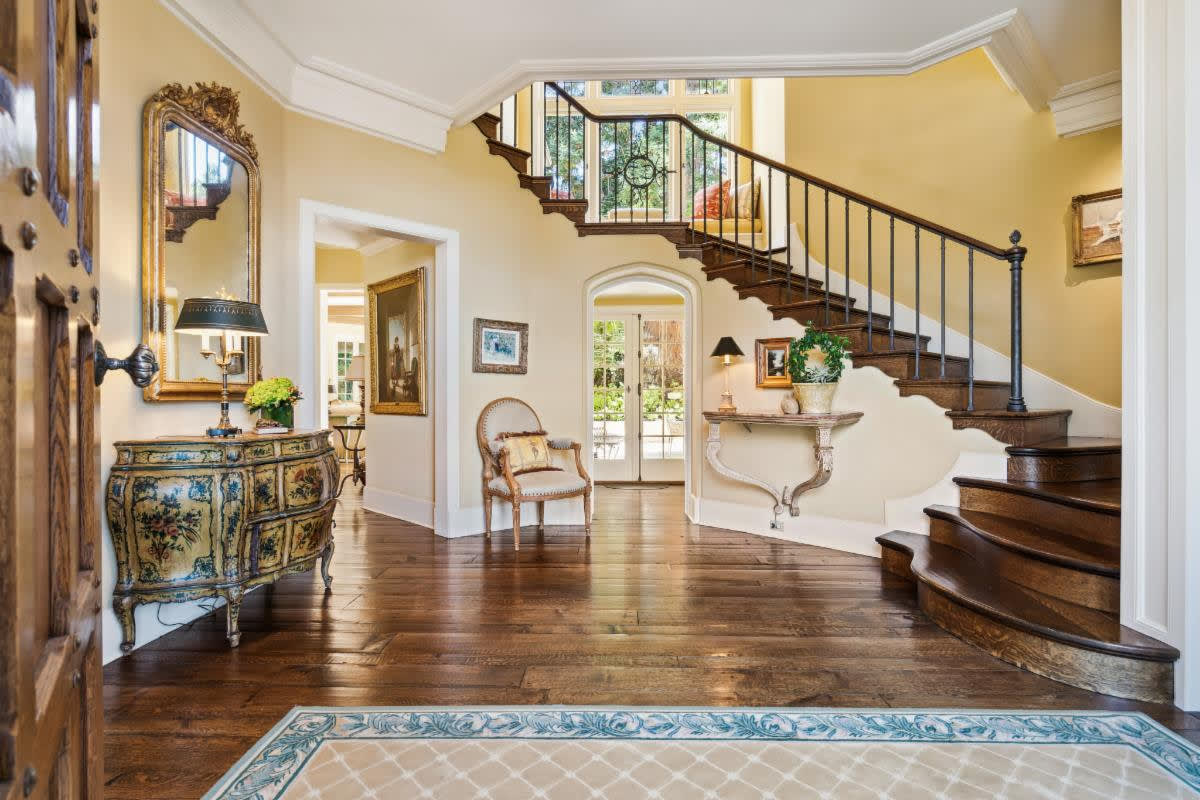 Elegance at Every Turn
Stepping inside, you're greeted by a sweeping central staircase that sets the tone for the entire residence. The interior exudes a sense of timeless sophistication, with formal living and dining rooms that are ideal for entertaining. The spacious eat-in chef's kitchen, complete with a pantry, is a culinary enthusiast's dream. It's not just a house; it's a masterpiece where every detail has been carefully considered.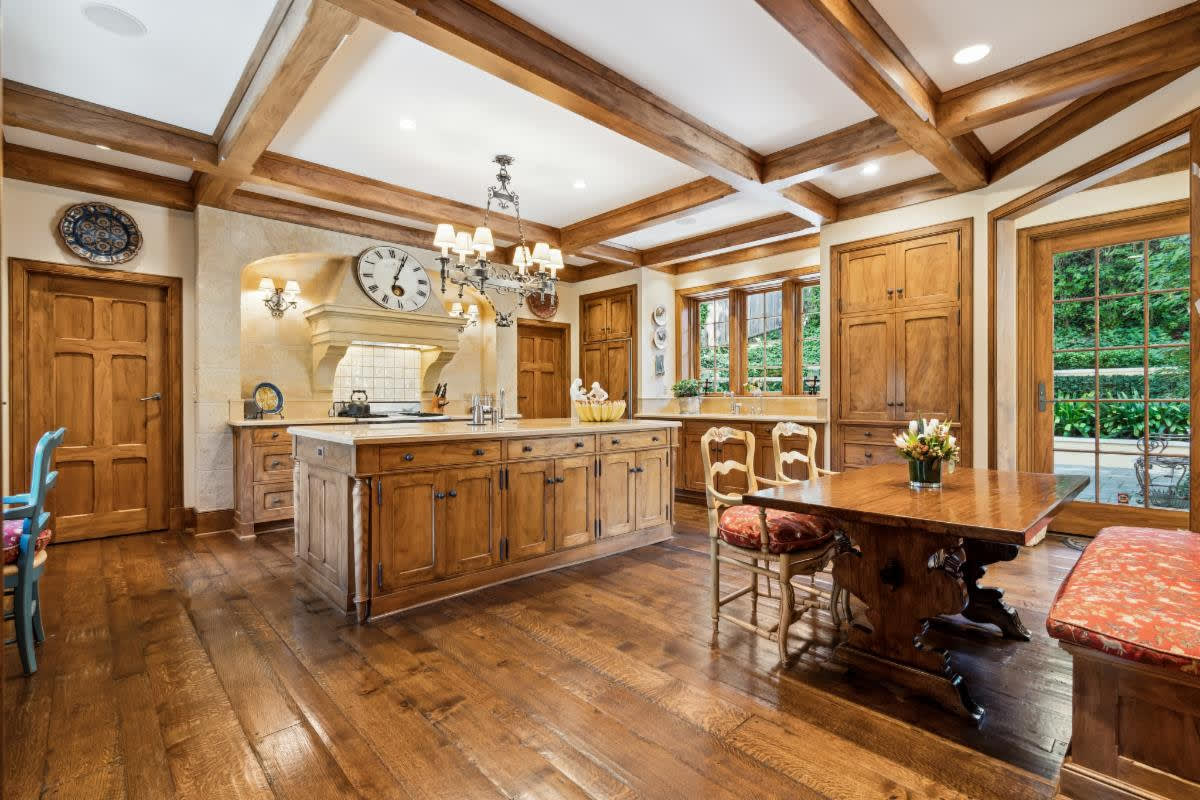 Living Spaces that Inspire
For those who appreciate the finer things in life, this estate has it all. A paneled study provides a quiet retreat for work or contemplation. There are two primary ensuites, a rare find that adds to the allure of this property. Upstairs, you'll discover five bedrooms, ensuring ample space for family and guests. With four full bathrooms and two half bathrooms, convenience is never compromised.
Modern Comforts, Timeless Beauty
42 Glen Alpine Road seamlessly blends classic charm with modern comforts. The finished attic and exercise/media room below offer versatile spaces for various activities. The inclusion of Tesla Battery Walls reflects a commitment to sustainability, while the handy elevator makes access to all three floors effortless.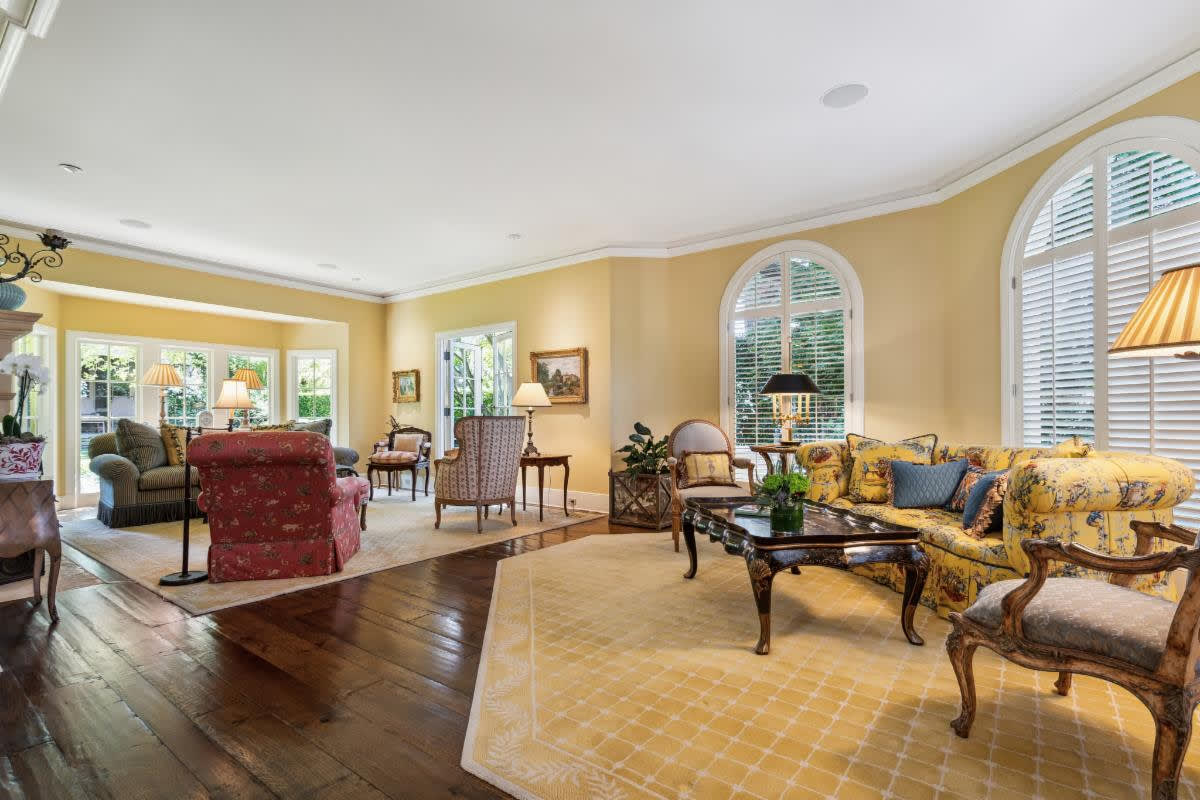 Architectural Details
Throughout the home, you'll find delightful architectural details such as arched windows, French doors, sun-lit rooms, and hand-hewn wooden floors. These elements contribute to the property's unique character and warmth. It's a place where each room tells a story and each corner invites you to explore.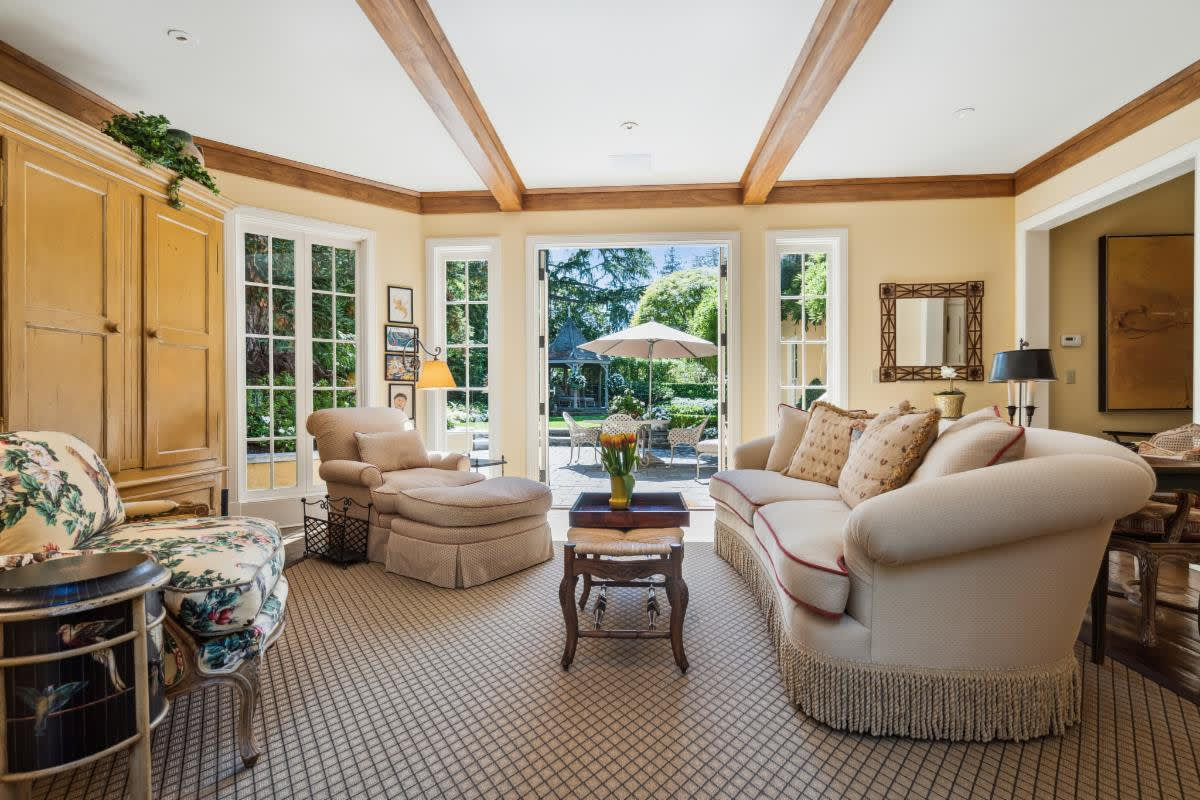 Enchanting Outdoor Oasis
Beyond the confines of the house, you'll discover a charming courtyard, a soothing water fountain, a stone patio, and a verdant lawn. A gazebo provides a serene spot for relaxation, surrounded by manicured grounds, climbing wisteria, blooming clematis, and trimmed boxwood. The outdoor space is a testament to the harmony between nature and architecture.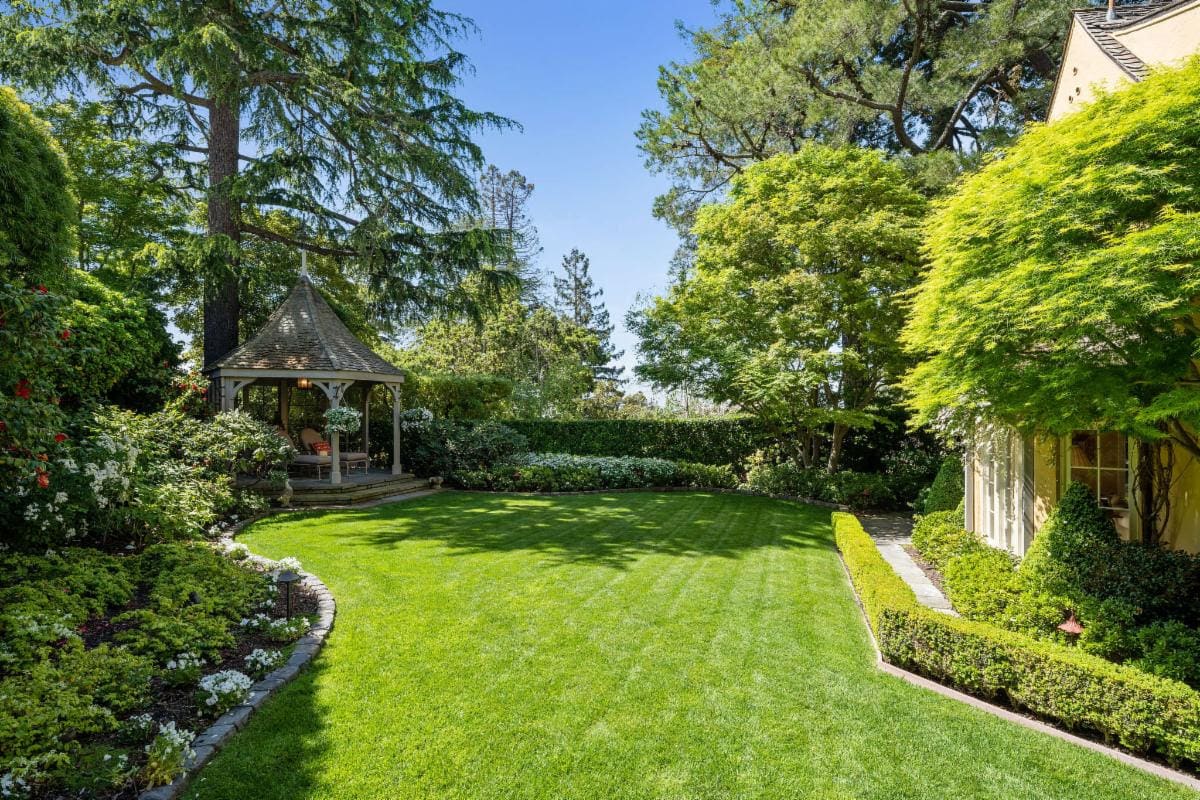 A Dream Realized
Spanning over 6,000 square feet on nearly half an acre, this extraordinary property is truly one-of-a-kind. It embodies the essence of a storybook home where dreams are turned into reality. From the historic charm to the modern amenities, 42 Glen Alpine Road in Piedmont is more than just a residence; it's an embodiment of a lifestyle.
If you're in search of a place where history meets luxury, where elegance intertwines with comfort, and where nature harmonizes with architecture, then 42 Glen Alpine Road is the address you've been dreaming of. This property is a testament to the dedication of its current owner and a rare opportunity to own a piece of Marin County's rich history.
Connect With Us: Faber Real Estate Team
Interested in learning more about this incredible property or scheduling a tour? The Faber Real Estate Team is here to assist you every step of the way. With our extensive experience and local expertise, we are committed to providing you with personalized service that exceeds your expectations.
Listing Courtesy of Sarah Abel and Julie Gardner
Compass DRE #00928803
Ready to Experience San Rafael Living?
If you've fallen in love with the allure of San Rafael, then you're in for a treat. Explore more enchanting homes and discover the captivating beauty that San Rafael has to offer. Click the link below and open the door to your next dream residence!
🏡🌿 Click Here to Explore More San Rafael Homes 🌿🏡
See something you like? Contact us for a private showing.
Don't see what you're looking for? Contact us directly for more inventory options!
For more information about buying with us, visit our Buyer's Page.
To learn more about off-market listings, visit our About Off-Market Listings page.